Ealing Gangs Task Force making things uncomfortable for persistent offenders
A 21-year-old man has been sentenced to six month's imprisonment after being found in possession of a knife in Church Road, Acton.
Arron Rhys Martin, of Myrtle Road, TW3 was sentenced after pleading guilty at Harrow Crown Court on Friday, 8 August for two counts of possession of a knife in a public place and one count of possession of cannabis.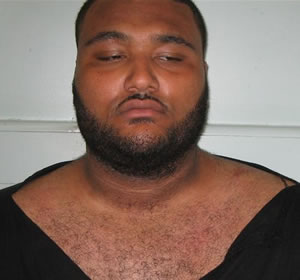 Arron Martin
On Wednesday, 7 May at approximately 4.30pm, an unmarked police car was nearing a group of males in Church Road, W3 when Martin began to run. He was pursued and was seen to discard a lock-knife which was found in an extended position and locked. After being caught, Martin was searched by officers and found to be in possession of a bag of cannabis.
This was the second time that Martin had been apprehended in this way. On Sunday, 12 January in The Broadway, Southall, Martin had ran from police officers when approached and discarded a lock-knife in an extended position and locked.
Detective Inspector Naz Rana, from Ealing's Gangs Task Force, said: "Police in Ealing will continue to target known and persistent offenders with the aim to make their lives as uncomfortable as possible. Our continued success is making the streets of Ealing safer.
"I would like to urge anyone who wishes to turn their backs on a life of crime and get away from the gang culture, to contact my team. We have many intervention programs which people can be introduced to and have the input and support of many other partnership organisations."
The Gangs Task Force at Ealing can be contacted using the non-emergency number 101.
August 14, 2014