Fulham woman and accomplice hired Acton resident to shoot former lover
In a tawdry tale of love and revenge, a local man was hired to shoot and severely injure the ex-boyfriend of a Fulham woman, an act that has left the victim confined to a wheelchair, over a year after the incident.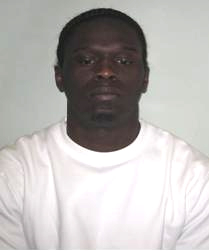 Pictured is Marwan Goodridge (24). Police searched his flat in Acton in December last year on unrelated drug enquiries, and unexpectedly found a sawn-off shotgun and details and photos of a man who had been shot twice while leaving work the month before. Clothes worn by the gunman were also found on the premises.
Goodridge was then arrested for the shooting, and later for possession of a firearm. Using fingerprints on the photographs and other evidence, police were able to link him to Samantha Cadge (26) of Fulham and Shane Worrall (30) of Hammersmith.
Cadge was the victim's former fiancé, and they had lived together for a period. Their relationship ended in 2009. It is believed that Cadge used Worrall to arrange payment for the shooting she instigated. He also transported Goodridge to the crime scene.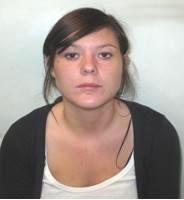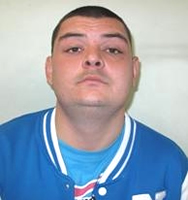 Samantha Cadge and Shane Worrall
Detective Inspector Sally Jeffrey formerly of Trident Non-Fatal Shootings team said:
"The victim received life-changing injuries from this shooting which was arranged simply as revenge for the breakdown of a long-standing relationship. All three defendants played their part in arranging for the victim to be shot, with the ultimate aim that he be caused serious injury.
"Londoners should be reassured that Trident uses its expertise to thoroughly investigate all non-fatal shootings in the Capital, and people who commit these crimes should expect a substantial prison sentence."
Cadge and Worrall were arrested and all three were charged with conspiracy to murder. They were found not guilty to this crime, but were re-charged with conspiracy to cause Grievous Bodily Harm with intent to do serious injury.
On 8 December 2011, they were all found guilty. Marwan Goodridge has also pleaded guilty to possession of a firearm.
The three await sentencing.
December 14, 2011