Steve Shillingford died after stabbing
Related Links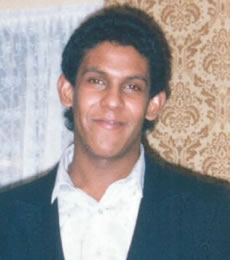 Steve Shillingford who was stabbed by John Woodland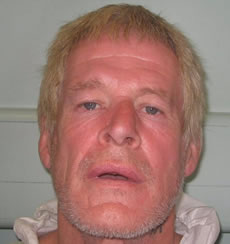 John Woodland

If you have any information about crime in your area contact your local Safer Neighbourhood Teams or call police on 0300 123 1212. In an emergency always dial 999.
Participate
A man was sentenced to 12 years and 1 month in prison last Friday 30th October, at the Old Bailey after pleading guilty to the murder of Steve Shillingford.

John Anthony Woodland, aged 58, a builder who lived at 27 Shalimar Gardens, Acton, W3 had previously been found guilty of GBH with intent at Isleworth Crown Court following the stabbing.

Woodland was sentenced to life imprisonment with a recommendation to serve a minimum of five years in December 2007.

Following Steve's death on 20th December 2007 Woodland was further charged with one count of murder.
DI Dave Yarranton, investigating officer said:
"I would like to thank the CPS for their support in the reinvestigation of what the sentencing judge called 'this most unusual case'. We were determined to seek justice in this case. It was felt that GBH was not the most appropriate conviction following the victim's death"
At approx 01.00hrs on Wednesday 23rd May 2007 police were called to Shalimar Gardens, Acton, W3 to reports of a stabbing. On arrival officers found a man suffering from stab wounds.
LAS attended and the victim was taken to hospital where he remained receiving treatment. He was Steve Shillingford, aged 36, of Shalimar Gardens.
Police enquiries resulted in the arrest of Woodland and the subsequent trial for GBH with intent.
Steven did not recover from his injuries and died in hospital. A post mortem established cause of death as bronchial pneumonia, brain damage and a wound to the neck.
Following advice from the CPS Woodland was charged with murder in December 2008.
Steve's mother, Samdai Indarsingh said "He was a loving son who I will miss every day of my life. I wish no badness upon the man who caused his death but I am pleased that justice has been done. I thank the police and trhe CPS for their on-going support in the past two years. In particular Detective Constable Craig Thomas of Ealing CID."


November 5, 2009