Five people injured in accident on the High Street
Five people have been injured following a collision between two buses on Acton High Street.
The incident took place this morning (7th February). London Ambulance service is attending. At this stage there is no indication that any of the injured have been very seriously hurt.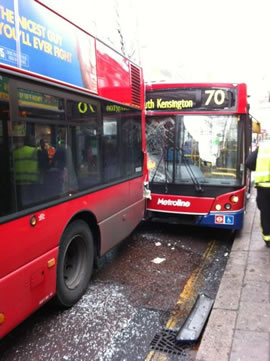 Picture - @mrgdouble
Details to follow

February 7, 2012