Former star and recently-revealed Acton resident forced to cough up
Barrymore! The man almost single-handedly promoting Acton as a glittering home for the stars has been brought to justice by the police. The crime - possession of cocaine.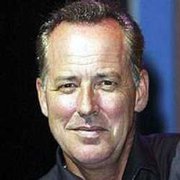 As reported last week, Michael Barrymore lives in Acton. And he was arrested when he crashed his Citroen DS3 on the corner of the Vale and Dordrecht Road in the very early hours of Tuesday 22 November. Well, justice has come full circle, as Barrymore has had his day in court and come out £780 poorer.
Barrymore - real name Michael Parker - was called to the Ealing Magistrates Court on 7 December. Originally charged with cocaine possession and drunk and disorderly conduct, the conduct charge was dropped by police at the hearing. Barrymore pleaded guilty to the remaining drugs charge.
As reported by the BBC, the court heard that Barrymore was not particularly cooperative at the time of arrest: "Don't you think I've had enough... from you lot over the years? I know the law," he was said to have ranted. The prosecution claimed that a Barrymore was seen attempting to conceal a "white substance" in his mouth after his arrest, and that a small rock of cocaine was found in his trouser pocket. He also tested positive for cocaine.
Barrymore's defence lawyer Richard Gowthorpe tried to put a more sympathetic face on the incident, claiming: "In many ways it's a sad day for Mr Parker to be before the courts and he's pleaded guilty to this offence. Certainly he will be punished to a degree by the conviction itself. This behaviour is wholly out of character. This is not part of a general lifestyle that Mr Parker [Barrymore] is living." He also claimed that Barrymore was seeking drug addiction therapy, and was recovering from alcoholism.
Barrymore was fined £780, and told his fine would have been higher if he had not pled guilty. Afterwards, he presumably went back to his flat to reflect upon the whole experience. In Acton!
December 8, 2011