Did you see this white van break through the barrier?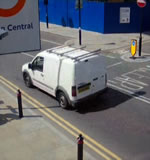 Do you know who owns this van?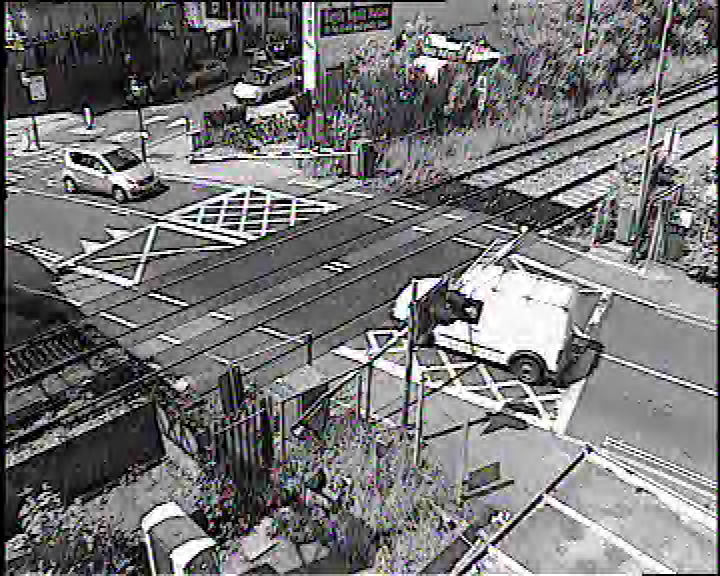 This is the moment that a white van smashed through Acton Central level crossing in a bid to beat the lowering barriers.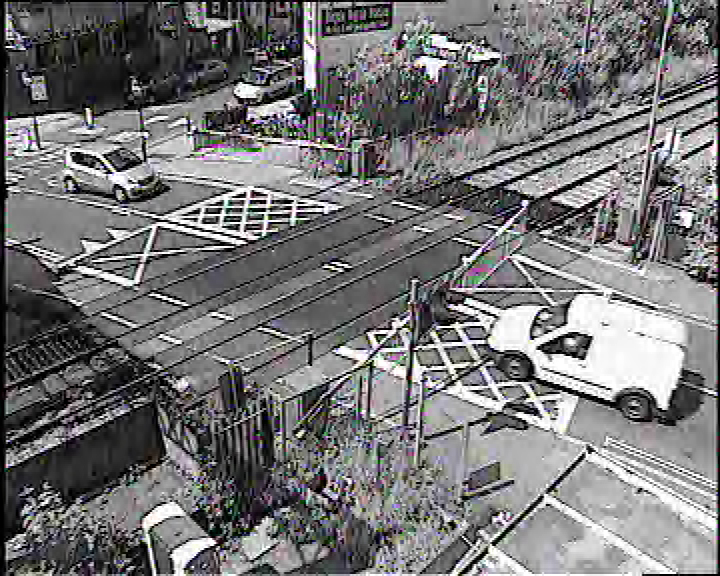 British Transport Police (BTP) is appealing for information after CCTV cameras caught the driver carelessly drove across the tracks causing disruption and delays to the local area.

PC Ian Russell, the investigating officer for BTP, said he would now like anyone who witnessed the incident to come forward: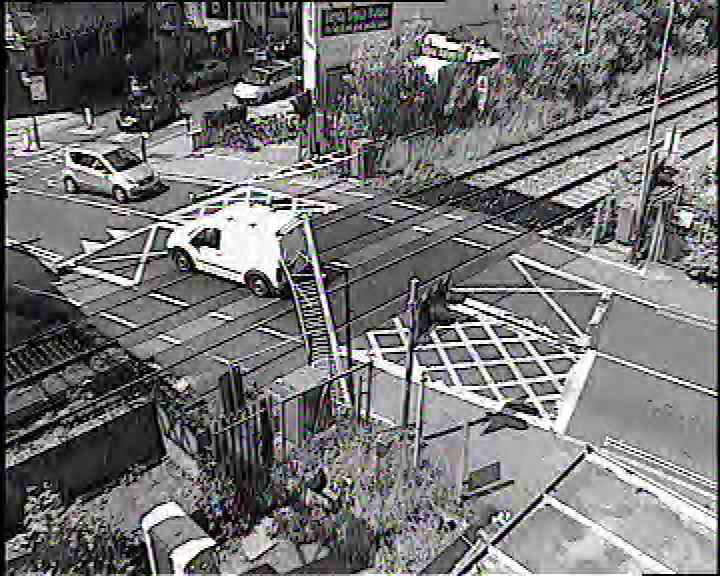 "Shortly after 2pm on the afternoon of Monday, 9 May, the barriers on the crossing began to come down in order to let a train pass through.
"Suddenly, the driver of a white van approaching the crossing decided it was too long to wait and attempted to drive under the barrier.
"In doing so, the barrier hit the top of the van, became caught in the roof rack, and was dragged onto the tracks into the path of the oncoming train.
"Luckily, the train was due to stop at Acton Central and was travelling slowly enough to allow it to stop before striking the broken barrier."
The driver of the white van failed to stop and drove off in the direction of the town centre, leaving a trail of damage which took several hours to repair.
Andrew Munden, Network Rail route director, said: "Yet again, an impatient motorist has caused disruption and delays for road and rail users and left Network Rail to pick up the tab.
"Too many motorists continue to break the law in London by jumping the lights or swerving around barriers at level crossings. Hundreds of pedestrians are also risking their lives just trying to save a few seconds. It's just not worth it."
PC Russell added: "On this occasion the driver was very lucky to get away with this extremely dangerous attempt at jumping the level crossing and I am urging anyone who witnessed the incident to contact police.

"Safety at level crossings is a top priority for us; incredibly some people are still putting their lives on the line by ignoring warning sirens and trying to dash through the crossing.
"Level crossings are designed to keep people safe. And, when used correctly, that is exactly what they do."
Anyone with information is asked to contact British Transport Police on 0800 40 50 40 quoting reference B9/LNA of 23/05/2011. Or call the independent charity, Crimestoppers on 0800 555 111.
25 May 2011