Free training sessions this summer
Participate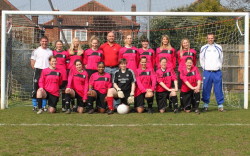 Old Actonians LFC have been awarded funding to run free training sessions for new players this summer as one of the providers of the FreeSport programme.
FreeSport provides free sporting opportunities to Londoners of all ages and abilities to encourage greater participation in sport and physical activity in the build up to the 2012 Olympic and Paralympic Games and beyond.
FreeSport is part of the Mayor's PlaySport programme, helping organisations deliver a grass-roots sporting legacy across London.

This is specifically aimed at women who don't currently participate in sport, whether beginners or former players and who are currently not with a club.
The long term aim is to be able to set up a development side for players new to the game with the opportunity to progress into the clubs 2 senior teams.
Players joining through the FreeSport programme will get a minimum of 6 hours of free coaching which will include, technical and tactical drills as well as small sided games.

Anyone local to West London interested in trying out football for the first time or taking it up again please contact Linda on Luksen@hotmail.com for more info. Players must be 16 or over.

Meanwhile the clubs newly formed U-10 team are also welcoming new players as they are looking to complete their first full season having signed up to the newly formed Capital Girls League The team trains every Saturday 11-12am in Gunnersbury Park, W3 8LQ.

The club is also welcoming any new experienced players to join its 2 establised sides with the 1st team getting ready for its 2nd season in the South East Combination and reserves preparing to improve its standings in the Greater London League.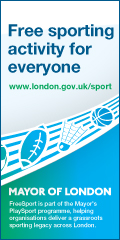 www.oldactoniansfc.co.uk

08 August 2011