One man taken to hospital after crash outside the Rocket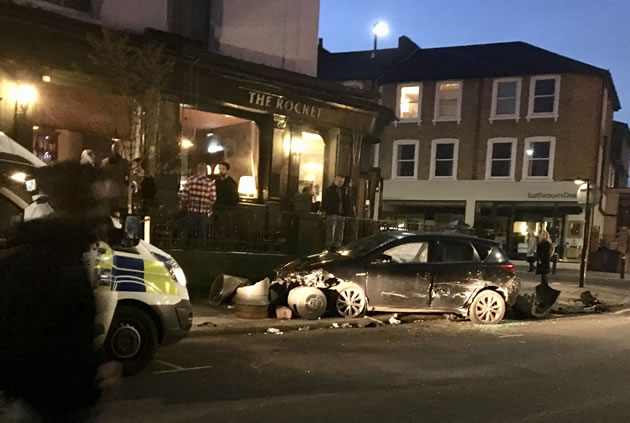 Car on pavement outside Rocket. Picture: Susan Flory
A man was taken to hospital after being involved in a collision on Churchfield Road in Acton this Friday evening 6 April.
Three vehicles were involved in the crash including one which mounted the pavement outside the Rocket public house.
The police and ambulance service were called to the scene at 5.14pm.
A police spokesperson said that the injured man was taken to a central London hospital where his condition was described as not life-threatening or life-changing.
No arrests have been made.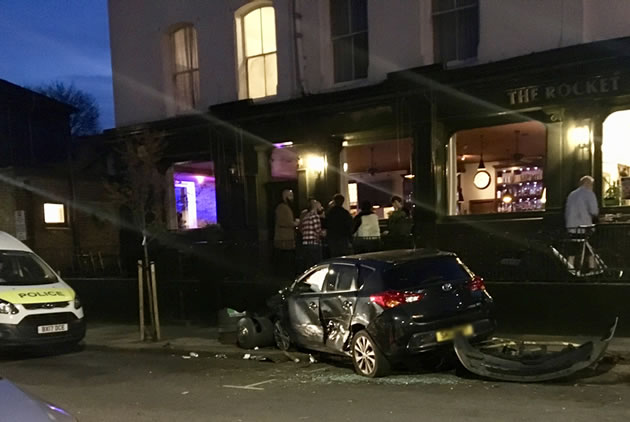 Picture: Susan Flory
April 7, 2018