Food recycling such a success that innovative new scheme will save millions
Food waste produced by Ealing residents will be converted into biodegradeable tarmac and used to fill the borough's potholes.

Ealing Council says residents have produced so much food waste that the surplus created will be sent to a German technology company that has come up with an innovative way of converting it into tough, yet biodegradeable material suitable for road repairs.
This winter's particularly cold weather has caused some serious problems with roads all over the country. Government cuts have forced many councils to undertake short-term repairs of potholes, rather than the permanent variety, with 12 of the councils questioned by the insurer Aviva having made the switch.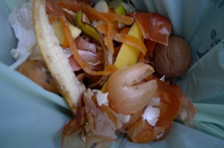 From This

To this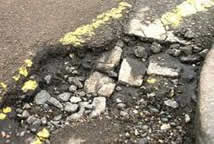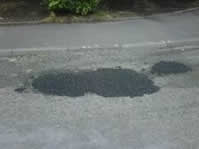 To This

The strain is being felt despite an additional £100 million funding pledged by the Government in the Budget, in addition to the £100 million announced last month.
Meanwhile, RAC patrols have reported a 25% increase in call-outs resulting from potholes and poor road conditions, over the past 12 months.
RAC motoring strategist, Adrian Tink, comments: "The reality is that we're left with a downward spiral of worsening road surfaces and councils playing catch-up with less resources to do the job."
WasteFill Inc, based in Hanover, Germany, is expected to start exchanging food waste for road building material in early May. Ealing Council hopes the biodegradeable pothole filler will last until the cold weather hits again.


01 April 2011