Churchfield Road's newest eaterie
Participate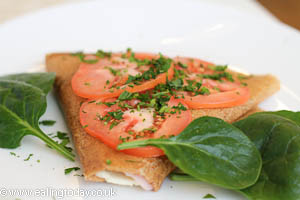 Poet's Corner
92 Churchfield Road

It's called Poet's Corner and it's so new you can almost smell the paint.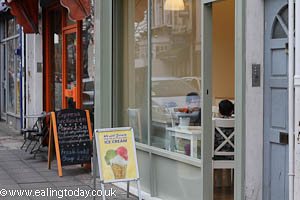 Nara's done it again. Last year the wonder woman of Churchfield Road refurbished The Albion pub and opened her luxury health and beauty clinic. This year's project has taken her to the top end of the road - number 92 - her original salon.
Rather than sell her first 'baby' and simply focus on the new one, her love of Acton, and Churchfield Road particularly, has meant she has invested once again in the area.
She says: '' It's a great location, it has a fantastic village feel, really friendly, everyone knows each other. It's also really busy here, I saw a gap in the market and thought why not?''
Poet's Corner is unique to the area. It's a light and airy cafe with a modern European feel. Whilst there are plenty of cafes at this end of Churchfield Road, there is nothing quite like this.
We chatted to Nara over coffee and crêpes . Although she has handed over the responsibility of running the new business to her sons, Leo, 19 and Michael, 21, she is still keeping a close eye on it.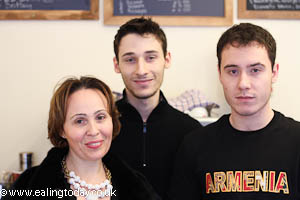 '' I expect the quality to be of a really high standard, everything is fresh and cooked to order.''
The coffee - illey - is a delight - served from the wonderfully classic gaggia machine.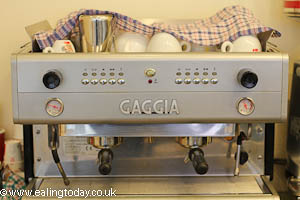 The crêpes come sweet or savoury and are delicious and filling. They are served to order - so be prepared to wait. Not a problem with a decent cup of coffee - it's a great location to sit and watch the world go by.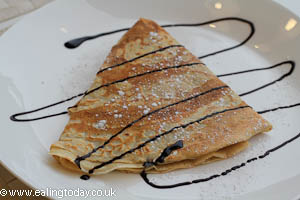 In summer, Nara hopes to add a few tables outside, so Poet's Corner, which now seats 9 will be able to accommodate another 4.
If the crêpes and Italian ice-cream aren't enough for your sweet tooth do keep an eye out as I hear cakes from the Laveli bakery could soon be on the menu too.
It's early days for the new business and Nara is keen to make it a success. Asked whether she was taking a risk in this current economic climate she is thoughtful.
'' I'm passionate about the area and really think this will work. Yes, it is a tricky time to be opening but I have faith in W3 and believe it's a risk worth taking.''
Nara is keen to hear your suggestions and opinions and hopes the new venture will be a popular addition to this end of Churchfield Road.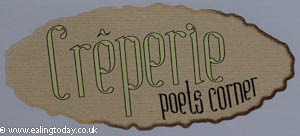 +Advertorial+
17th January 2013