A chance to visit this happy, thriving and vibrant school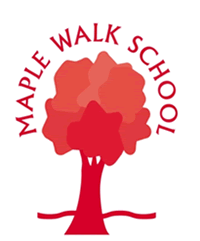 Maple Walk School
62A Crownhill Road
London NW10 4EB
Tel: 020 8963 3890
For all admission enquiries/pupil vacancy enquiries contact:
New Model School Co Ltd
Unit 121
Buspace Studios
Conlan Street
London W10 5AP
Tel 020 8965 7374
Fax 020 3397 3179
Or speak to the Registrar on 020 8965 7374 for more details.
Maple Walk Independent Prep School is a hidden gem. Tucked away in an unlikely spot in urban NW10, Maple Walk offers a traditional and creative education with a low-fee model. It is a co-educational school, for pupils aged 4-11 a curriculum based on the Core Knowledge – one of only a handful of schools in the country to do so – and believes that by offering a knowledge-base education children are better prepared for the world.
Head Teacher, Mrs Sarah Gillam, explained: "We want children to have a thirst for knowledge and to be inspired to have a greater understanding of the world. We believe learning should be rich, varied and exciting. Children who leave Maple Walk have an excellent work ethic and have achieved personal success"

The Core Knowledge sequence covers six subject areas: Language and Literature; History and Geography, Fine Art, Visual Arts; Maths; and Science and is taught sequentially. However, Maple Walk is a very creative school and also offers specialist teaching provision in Drama, Music, Dance and French to provide a first-class traditional education in both the arts and sciences.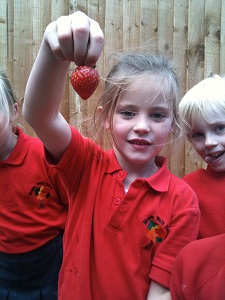 After school clubs compliment the curriculum, with a range of activities such as: spanish, drama, chess, science, cooking and art. New clubs appear most terms to appeal to all interests. There is an Early Bird Club from 8:00am and there are opportunities for early morning cross country, football, dance, taekwondo and netball.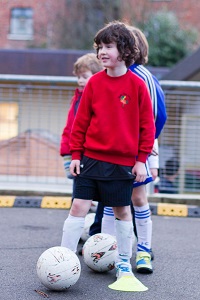 Maple Walk is non-selective in the Reception years, with an average of 40 places in two forms offered on a first-come, first-serve basis. In spite of the non-selective ethos of the school, Year 6 pupils have been offered a range of excellent secondary school places, including Godolphin and Latymer, Christ's Hospital and Slough Grammar, to name just a few. Other children have gone on to attend a range of selective and non-selective independent and maintained schools. Above all, Maple Walk pupils are happy, confident and articulate and are well-prepared for their next stage of education.
The school is housed in a purpose-built eco building with solar PV panels for electricity, a ground source heat pump for hot water and heating and a green sedum roof. Nearby the award-winning Roundwood Park is used for some PE lessons and in the summer for lunchtime picnics and curriculum activities. Maple Walk is conveniently located to a wide range of public transport links and is a short drive away from the A40 and A406, making access easy from West and North West London, including Acton, Ealing and Chiswick.
Maple Walk is a member of the ISA (Independent Schools Association) and has been visited and reviewed by the Good Schools Guide as a GSG School. It is also proud to have achieved its Gold TFL Star Accreditation and has competed in, and won, a number of competitions, including: finalist in the London Dance Challenge, First, Second and Third in its first ISA North London Gymnastics Championships and it regularly competes against other local schools in a range of sporting challenges.
Perhaps the most surprising element of Maple Walk is the fees – at the current £2,590 per term, the school is able to appeal to a wide range of parents. The school's founders, the New Model School Company Ltd, believe passionately that a private school education should not only be the bastion of the elite.
Maple Walk hold regular open mornings. To find out more visit www.maplewalkschool.co.uk or call the Registrar on 020 8965 7374.
Thursday 15th January 2015 9:30am
Thursday 29th January 2015 9:30am
Thursday 12th February 2015 9:30am

+Advertorial+
7th January 2015