Tips for making the best out of a short stay in the Capital
Do you have just 24 hours to spare in London? If you want to make the most of the short time that you have in this mesmerising city then you'll need to do some research. Get yourself a guidebook and pick out the things that you want to do – there's a huge selection of maps and guides on the internet to help guide you. If you have access to the internet there are many apps that have been designed to help with getting around London, from tube maps to full London guides. You'll even find specialist apps to help your night out in London flow smoothly from London's finest clubs or, if you're feeling lucky, you can try to use the Grosvenor Casino Android App to find your closest Casino. There are many tools to help you make the most of your short time in London – and this could be one of the most memorable 24 hours of your life. Here are some ideas for your trip through this great City.
· Your trip to London wouldn't be the same without taking a tour around this magnificent city. Try an open-top sightseeing bus which will take you on a whistle-stop tour of London's famous landmarks. You can hop on and off at your leisure at places like Tower bridge, Buckingham Palace, the Tower of London, St Paul's Cathedral and the Royal Albert Hall. These double-decker buses have live tour guides and audio commentary in your choice of language.

· Get a panoramic view of the city - on the South Bank of the River Thames sits the tallest observation wheel in Europe guaranteeing an amazing panoramic view across the city. Alternatively, take a trip to the Shard. Recently opened to the public, this 1,000ft tall skyscraper will offer you a stunning view to the very edges of the city and beyond.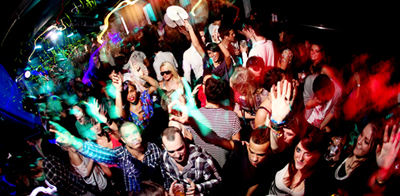 · Afternoon Tea at the Ritz – if all the sightseeing has worked up your appetite, then head to the Ritz for afternoon Tea. This archetypal English activity has become quite an institution at the Ritz in Piccadilly. Served in the spectacular Palm Court the selection of 17 different varieties of tea and the mouth-watering choice of sandwiches and scones, teacakes and pastries is guaranteed to make for an unforgettable afternoon. A Dress code does apply, so enquire before your visit.

· When the sun goes down and you've donned your glad rags, why not head out to one of the myriad cool bars and restaurants that London has to offer? Whether you are staying in Central London or care to venture out to one of London's cosmopolitan or hip districts like Islington or Hoxton, there is sure to be a wide variety of places to visit to suit both taste and budget. As the evening becomes night, you may be tempted by either a venue such as Fabric nightclub or maybe a casino - many such places stay open until the early hours for the nocturnal among us. Whatever your choice, you'll be sure to leave with a lasting impression of great times spent in this spectacular and exciting city.
Advertorial
April 11, 2013