Yosi Marshall will be performing an online recital with all donations to charity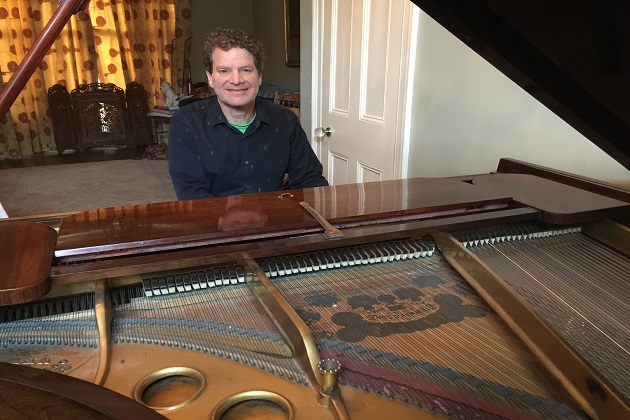 Musician Yosi Marshall
An Acton musician has been so moved by the ongoing Indian Covid situation he's planning to use his talents to help raise funds.

Hospitals in the Capital, Delhi, are in crisis, with intensive care beds full and an acute shortage of medical oxygen. Across the country, case numbers since the start of the outbreak are now approaching 20 million. Many charities are appealing for help.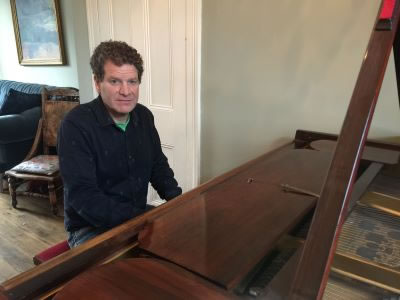 Yosi Marshall is a classically-trained pianist and teacher who studied at the London College of Music. Prior to the Pandemic he had regular gigs throughout Acton and beyond, with fusion band Ramajaz, Momentum, The Viski Collective and The Mad Hatters. Like many others, his live performance work was curtailed but he managed to perform some recitals online, both piano and saxophone.




Yosi playing live with Momentum
Pre-pandemic he has travelled far and wide but India is a country particularly important to him.
He says: '' Scenes of people begging for oxygen for their families during the country's record Covid surge have been heart-breaking and shocking. Hospitals in the cities are full and there are shortages of medical supplies and equipment as well as vital oxygen. Like many, my heart goes out to India. I also have deep personal connections to the country - I was born there, my parents have lived there for many years, and I've had the most wonderful experiences of my life there.''
He plans to put on a benefit concert, with all proceeds going to The British Asian Trust, a UK charity focusing its efforts on getting oxygen supplies to India.
The charity is run by British Asians, was co-founded by the Prince of Wales, who has endorsed the trust's emergency appeal.

Hitan Mehta, Executive Director of The British Asian Trust says: "We have seen the terrible impact of the pandemic worldwide but the devastation in India currently is one of the worst points of the last 12 months. The astronomical numbers of Covid-19 cases and deaths in India are frightening and we fear there is still a peak to come. What we can do now is provide essential support as quickly as possible to help those most in need. Our 'Oxygen For India' emergency appeal has been set up to provide vital supplies and equipment to save lives. We simply cannot stand by and do nothing."
For the recital, on Friday 14th May, Yosi will be playing piano works by J S Bach, Mozart, Isaac Albeniz, Debussy and his Indo-fusion group, Ramajaz.

Log on to the concert at 7pm on Zoom at this link:https://us02web.zoom.us/j/7095651772...
Meeting ID: 709 565 1772
Passcode: 374564

Yosi says: ''If you donate, please let me know the amount you are donating-it would be good to see how much we can raise for this appeal. If you can't make the concert, I will record it and can send it to you on request.''

Donate here: https://www.britishasiantrust.org/support-us/covid-19/oxygen-for-india/
Contact details can be found here
Annemarie Flanagan

5th May 2021