He may have crossed the border from W4 to W3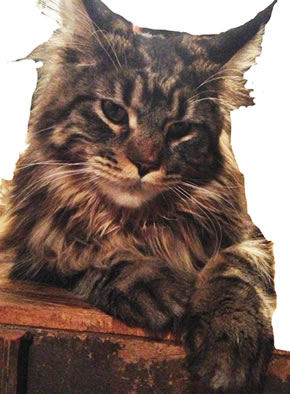 The owners of Yoda have asked for help tracing their cat who went missing (April 1st) in the Addison Grove area of Bedford Park but may now be in Acton. He is described as a brown tabby, big for a cat, with a black back and long hair.
Yoda is microchipped but has no collar. His owners fear he may have gotten stuck somewhere such as a garage or shed. They say it is unlike Yoda to travel far as he is gentle and shy by nature.
Owner Steve says: " We're worried sick and we hope that some kind soul has 'adopted' him, but would like him safely returned to his family where he belongs...Many thanks''

Anyone with any information can call 07787 978942 or email goodgod@me.com
24th April 2013