Acton's best dressed Christmas window competition
Acton's annual Best-Dressed Windows Competition was won by Pro Hands Hair and Beauty Haven who received £100 of commercial refuse collection donated by Ealing Council and a six-month marketing action plan donated by the Training Pack.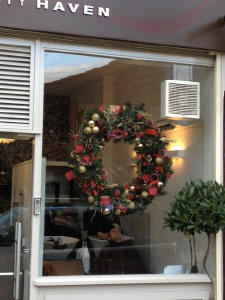 Runners-up Nara Beauty Salon and third place Pinto Thai Kitchen also win marketing plans from the Training Pack.
All entrants will receive a copy of The Training Pack's new e-book 'Going for Gold'
The contest, which is in its fifth year, attracted a record number of entries, and competition for the prizes amongst High Street and Churchfield Road traders was high.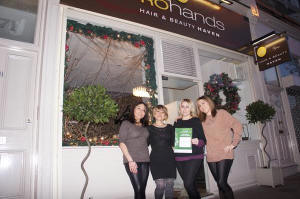 The judges – David Hawkins from the George & Dragon, Lemuel Dickie-Johnson from Ealing Council's economic regeneration team and Glenda Shawley from The Training Pack – were impressed by the overall standard but felt the novel use of rollers, scissors and hair brushes in the Pro Hands display had the edge.
In presenting the awards at the Acton Christmas Fair on Saturday, the mayor of Ealing, Councillor Mohammad Aslam, thanked 11 businesses for sponsoring the town's Christmas tree and said: 'The sponsorship and competition entries show the commitment of local business owners to making Acton a vibrant and welcoming place to shop this Christmas.'
13th December 2012