John Gallagher pays tribute to former Acton Labour party activist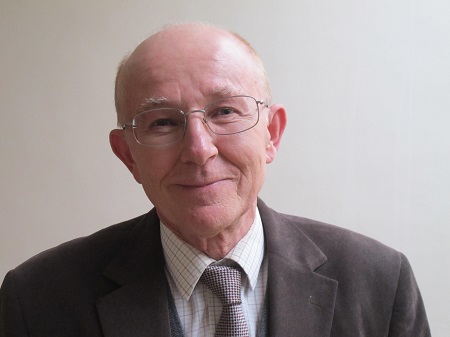 Paul John Walentowicz
Born 5th February, 1951, died 4th June, 2016.
Paul was born in Plymouth, the eldest of the four children of Win and Jan Walentowicz. Jan served in the Polish Air Force and the Royal Air Force and had escaped from Poland during the Second World War. Paul was brought up in RAF camps in Cornwall, Devon, Yorkshire, Northumberland and Scotland and also lived with his parents in Malaysia and Aden. After boarding school he gained an ONC at South Shields Technical College.
He joined P&O in 1970 and served as an engineering officer. He left the merchant navy in 1974 and joined Lyons in Greenford as an engineer.
Paul joined Acton Labour Party in mid-1975, where he first met John and played in the party football team, which included Hilary Benn. Between 1975 and 1978 he joined the Campaign for Homosexual Equality and the Labour Campaign for Lesbian & Gay Rights. He left Lyons and went to work at Thames Polytechnic as a laboratory assistant. Ealing Council appointed him as a governor of West Acton Primary School and he was selected as a Labour candidate for Springfield Ward with John in the 1978 Ealing Council election but they lost.
Paul decided to try a career change so he went to evening classes, gaining A-levels in History and British Constitution and acceptance at York University as a mature student. He graduated in 1981 with an upper second in Politics/ Economics & Social History and in 1982 took an MA in Social Policy. While he was at York he was active in York CHE and the university gaysoc as well as being a volunteer for York gay switchboard. In 1981 he stood as Labour candidate for North Yorkshire County Council but was not elected. He was a life-long supporter of York City FC.
Paul returned to London and worked for the National Union of Students as a researcher. Then he worked for SHAC, Shelter as head of research and the National Federation of Housing Associations. He also served on the management committee of Islington Housing Association.
Paul left London for Chelmsford in 1994, a year after being appointed as a research fellow in Housing at Anglia Polytechnic University, as Anglia Ruskin was then known. He worked at the university until 2013 progressing to lecturer and senior lecturer, a chartered member of the Chartered Institute of Housing (Eastern Region Committee, 2006/10) and a fellow of the Higher Education Academy. He was an external examiner for Middlesex University.
After taking early retirement, Paul became a part-time assistant with Essex County Adult Community Learning in Chelmsford. He also joined the Royal Air Force Association Club in Chelmsford after his father died in 2011 and served as secretary for a while.
Paul was a Labour candidate for Chelmer Ward in the Chelmsford elections in 2011 and 2015 when he was also returned unopposed to Springfield Parish Council. He often helped old friends in Ealing during elections. He was very pleased when John became mayor of Ealing in 2011 and accompanied him to several events.
Paul's publications included Caught in the Act Again for SHAC, Flat Owners' Guide (joint author) and his annual housing benefits, council tax and home owners' wall charts for Shelter as well as numerous research papers, magazine articles and radio interviews. He made an influential contribution to housing policy in the nineties.
Paul died after a short illness and was cremated at Chelmsford Crematorium on 22nd June with a large attendance from Chelmsford and Ealing. He is survived by his brothers, Tony and Peter, sister, Jan Petty, and boyfriend, John Gallagher.
John Gallagher
6th July 2016