Conservation body say the benefits from new complex outweigh harm
Participate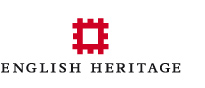 English Heritage say they did try and save Acton Swimming Baths from demolition but understand it has to be done.
The historic building - built in 1904 - is being bulldozed as part of the major transformation of Acton Town Hall.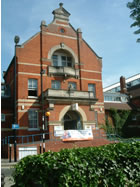 It will make way for a new £18m leisure and community complex with gym, library, pool, space for community groups to hire and council offices.

Local residents have expressed anger that the baths are being knocked down, describing the move as 'disgusting' and accusing Ealing Council as having a 'lack of vision'.
The government advisory body, English Heritage which 'exists to make sure the best of the past is kept to enrich our lives today and in the future' have been involved with Ealing Council and held talks about the Acton Baths.
Acton W3 asked them why the building couldn't be saved - a spokesperson from English Heritage has sent this:
"We have been closely involved in the pre-application discussions for the site and asked the local authority to explore the possibility of retaining the locally listed swimming baths. Unfortunately, it is not possible to accommodate fully accessible services to the necessary standards within the 'skin' of the building.
''Therefore, we have come to the conclusion that the substantial heritage benefits associated with refurbishing and re-using the vacant and deteriorating grade II listed Acton Town Hall (the most significant element of the town hall/baths complex), along with the genuine public benefits of providing a new leisure facility at this location, would outweigh the harm that would be caused to the character of the conservation area by the loss of the baths.
"English Heritage has spent a lot of time working with the authority and their architects to improve the design of the new building and reduce as far as possible its scale and bulk. This has resulted in a substantial lowering of the roof storey, improvements to the fenestration of the locally listed King's Rooms, a much improved facade return to the King's Rooms, and improvements to the Salisbury Street and Acton Lane elevations with better quality materials and improved design to disguise the plant equipment.
''The scheme for the Town Hall Assembly Rooms has also been enhanced to retain interior features including light fittings, the sprung floor, the proscenium arch and panelling.
"English Heritage will continue to work closely with the local authority to ensure that the remaining part of the Town Hall is refurbished and converted in a manner appropriate to its significance."
11th October 2012