Cllr John Gallagher's last newsletter
Participate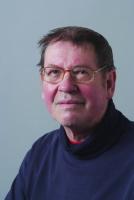 Your South Acton Labour Councillors:
John Gallagher john.gallagher@ealing.gov.uk 020 8993 0017
Yvonne Johnson yvonne.johnson@ealing.gov.uk 020 8993 4166
Mik Sabiers mik.sabiers@ealing.gov.uk 020 8992 5014
Surgeries:
Second Thursday of the month at Oaktree Centre Osborn Road W3 6:30-7:30pm
There is an Acton Labour councillor available at Ruskin Hall 16 Church Road W3 between 11am and 12noon every Saturday
Sign up for our free newsletter

Comment on this story on the
Dear Residents,

My thanks to Yvonne, Mik, Kofi, Peter and everyone else who organised the party for me last night at South Acton Ward Forum and to everyone who attended. I am grateful to Misak at the Armenian Centre for his hospitality in allowing us to stay later than usual. It has been an interesting time representing South Acton for what will be eight years and three weeks.
The local election has been moved to 22nd May so that it will be on the same day as the European Parliamentary election. Depending how one counts it I can add on twelve years as a councillor for Springfield (now largely Acton Central) Ward from 1986 to 1998, three months as an alderman in the middle of January to the beginning of May, 1978, eight months in 1977/78 as vice-chair of a council sub-committee without being a councillor, five and a half years as a member of the Education Committee with a vote at annual council meetings and another six years serving on council committees or sub-committees. That is almost thirty-two years; not as long as Mike and Julie Clements-Elliott or Ian Potts and Tony Young but longer than most.
Because the mayor and deputy mayor will both be candidates in the election and Diana Pagan and I are the only past mayors who are retiring we will be the acting mayors on a job share from 15th April until 22 May because of legal rules about publicity.

The main news from last night's ward forum was the report from Sgt Sean Snaith that South Acton Ward remains the lowest area for crime in Acton Sector with some outstanding successes in apprehending drug dealers but thefts from motor vehicles is still a problem, in many cases because owners leave temptation on view.
Shehzad Ahmed from the council's Regeneration Team gave a report on the re-opening of Acton Town Hall and Library scheduled for Saturday, 5th April, at 9:45am, Misak gave a power point presentation on the computer course the Armenian Centre ran with funding from the ward forum, we were told that the result of the consultation on traffic management at Twyford Avenue, Oakley Avenue and Lynton Road will be announced next week and that funding for the pocket garden at the junction of Mill Hill Road and Crown Street has been approved. We have also recommended financial support for this year's Acton Carnival.
There was a written report about the Transport for London works at Steyne Road and Gunnersbury Lane and the changes of bus stops in the High Street which provoked a lively discussion. There seems to be an improvement with the 266 but it is hard to judge with the roadworks and alterations of the route. I hope our GLA member, Dr Onkar Sahota, will keep an eye on it. Mik reported on several of the projects including the railway bridges at Acton Lane and Church Path.

The council budget debate took place last week. Yvonne gave the opening presentation which featured the council's success in keeping the council tax at the same level for six years with the minimum of cuts to front line services, especially libraries, the youth service and the surestart centres for the very young. The Conservatives have now put out a curious leaflet saying Labour is increasing the council tax, which just beggars belief. They have also attacked the council for wasting money on building offices, presumably a reference to re-opening Acton Town Hall, and building an additional car park in Southall. Both these projects are the result of public demand in Acton and Southall and after years of public meetings, delays and obstacles.
The only conclusion one can draw is that their candidates in Acton and Southall agree with their general view that money should only be spent in Central Ealing on hotels and office blocks.
Cross Consumer Column. I have complained time and again about the failure of the Telephone Preference Service to block ambulance chasing solicitors, computer fixers and unwanted surveys and to BT about unsolicited emails threatening to close Broadband or Infinity. I have heard every excuse as to why they cannot prevent this persistent nuisance but a few fines from Ofcom might help. That is, if any of the three of them can ever get round to doing the jobs the public think they are paying them to do!

Back to another sort of crime. A ninety year old I know who lives outside London was the victim of a very nasty scam. A young woman rang to say a police officer would call round to collect the person's credit card and pin number because her bank account had been hacked. She surrendered them and then £300 was taken from her account. Please be careful and report any such calls to the police.

I circulated information on the recycling rewards scheme which the council is introducing next month to residents' associations, churches and community groups last week. I went to a meeting about how it will work last Tuesday. More details have just been sent to me by email, which I will forward to groups when I have read it.

We will soon be in the election campaign and I do not wish to risk infringing the laws on publications in any way so this is my last newsletter. I would like to take this opportunity to thank Yvonne and Mik for all their help and advice while we have been councillors together. Yvonne is a councillor of twenty-eight years experience who has been deputy leader and who has served as shadow Corporate Resources spokesperson and is the current cabinet member. We have known each other for around thirty-five years and I have been on holiday several times with her and her husband, Brian.
Mik started off as the new boy in 2010 and became chair of the Overview & Scrutiny within three years. Yvonne and I have known him and his parents since he was a teenager. We have all enjoyed the ward forum meetings, which we have taken turns at chairing. We have done a reasonable job, I think, in diffusing contention and explaining the labyrinthine workings of Ealing Council and I hope we concluded most of them without being too boring.
I would also like to thank the churches, residents' associations, community groups, neighbourhood watches, Acton Gardens Board, South Acton Network, the W3 Gallery Committee and Acton Carnival Committee, among many others, for their hospitality and support, especially when I served as deputy mayor and mayor, 2010 to 2012.
I would also like to thank the officers of Ealing Council: they try to do a good job, in many cases when residents want it done yesterday. They have not had a pay rise for several years and some of the most experienced and devoted officers have been sacrificed to make government cuts, so spare a thought for them.

Good Luck, Health & Prosperity to Everyone and God Bless you all,

Floreat Actona!
John Gallagher
12th March 2014