Convict on the run arrested in Acton in June
A man who absconded from prison and committed a string of violent armed robberies including two in Acton has been jailed for life.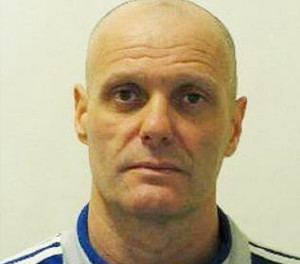 David Curwin, 50 had absconded from HMP Sudbury in Derbyshire on Feb 1 this year after being convicted of similar offences in 2004 and sentenced to life with a minimum of 10 years.
On Monday (15 July) at Kingston Crown Court, David Curwin was sentenced to a second life sentence with a 10 year minimum tariff for the robberies, three years for the firearms offences and nine months for absconding from prison. All sentences are to run concurrently.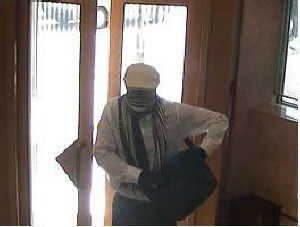 While on the run his offences included:
= Escaping from lawful custody - i.e. absconding from HMP Sudbury on 1 Feb. 2013;
= Eight armed robberies and one attempted armed robbery at banks and betting shops - namely:
11.2.13 at RBS in Marylebone Road W1.
22.2.13 at HSBC in Wembley Park Drive, Wembley
9.3.13 at Coral's in Preston Road, Harrow
11.3.13 at Habib Bank in Edgware Road W2
21.3.13 at Habib Bank in Wigmore Street W1
13.5.13 at William Hill's in Grafton Way W1
16.5.13 at Bank of East Asia in Shaftesbury Avenue W1 (attempted robbery)
20.5.13 at William Hill's in The Vale W3
24.5.13 at NatWest Bank in Victoria Road W3
A total of £34,000 was stolen during these incidents.
= Nine counts of possession of a firearm with intent to commit an indictable offence, regarding each of the nine incidents listed above.
During two of the offences, Curwin entered banks and held a gun to the head of female customers. One of the victims was over 70-years-old.
During other offences he pointed the handgun at the bank staff.
Following the robbery in Shaftesbury Avenue W1 on 16 May, extensive CCTV inquiries were conducted. On 12th June following a major operation in Acton Curwin was arrested along with a 36 year old women and an air pistol was recovered.
Both prisoners were taken to Hammersmith police station - Curwin was charged and the woman was bailed to return pending further inquiries.
The woman was bailed and subsequently released with no further action.
23rd June 2013