High School marks Remembrance Day
Students, staff and governors at Acton High School have paid tribute to the fallen of both world wars.
They were joined by dignitaries including local MP Angie Bray and Prospective Parliamentary Candidate Councillor Jon Ball in a service to remember those who have sacrificed their lives fighting in conflicts to preserve freedom for others and uphold basic human rights.
The service included readings by two Year 7 pupils, Tarrin Arkinson and Abdirahman Yusuf, of poems they had composed to honour those who have lost their lives in conflict. The event also included musical performances by students.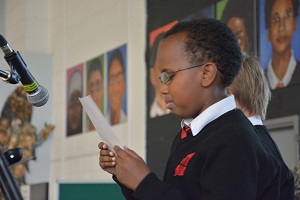 Wreaths were laid to honour the former Acton High School pupils who gave their lives in the First and Second World Wars.
Fifty-five died in WW1, while 53 died in WW2; their names are commemorated permanently on plaques at the school.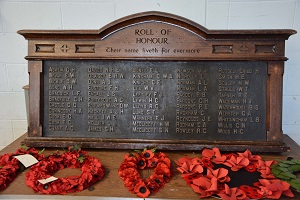 12th November 2014