No provisions made for future care of 34 children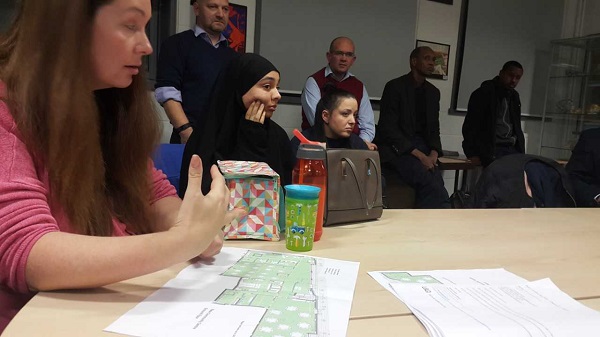 Devastated parents of children at an Acton nursery which is due to close before Christmas are urging developers to honour their commitments and keep it open.
L&Q, developers of the multi-million refurbishment of the South Acton estate - Acton Gardens, had promised a community hub that would house the nursery in 2019 but parents say they have changed plans and now omitted requirements to have a nursery in the new build.
The current facility, Oak Tree Nursery on Hanbury Road, employs 10 staff and cares for 34 children and no provisions have been made to transfer them elsewhere.
Latifa Chiragdin who has an 18 month old daughter at the nursery, says parents are being left totally in the lurch without any childcare and are under a huge amount of stress. She says:

''We parents are lost as other local nurseries are oversubscribed. L&Q have let the community down when it comes to the nursery and are not portraying their company values. They seem to not care about the people living in the community.''
Local MP, Rupa Huq was alerted and arranged a meeting with parents and developers. She said, ''The South Acton nursery parents meeting strayed into being a stormy affair last week. Emotions were understandably running high. Staff and management of the nursery were there as well as parents and the two L and Q staff (the housing Association requisitioning the site). I convened this meeting to get all parties to talk to one another as had been contacted about 10 staff set to lose jobs, 35 children and a wider number of parents who use this much loved facility.
"The council said that nursery places are available in the area however parents are disputing. The award-winning South Acton children's centre for example has a waiting list. The other issue is when providers can't cover the full age-range with whole day cover eg Berrymede nearby only has part of the day for 3 year olds and upwards that doesn't work with babies. Mums and dads are claiming they'll be forced to down tools at work etc. As a parent myself (though luckily not that of nursey age anymore) I do sympathise as people rely on such places to earn a crust. There has to be some compromise somewhere so kids can carry on in a safe all day environment and parents can continue to make-up the workforce that our nation relies on.''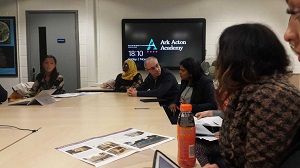 Ms Chiragdin says if no suitable childcare can be found some of the parents will be forced to stop working which is putting them all are under considerable strain.
An Ealing council spokesperson said, ''Parents are understandably concerned about the nursery closing and the council is working to provide support to them wherever possible. Our officers visited this morning to offer brokerage services to find alternate nursery provision. We are advising parents affected to contact our Family Information Service team for additional support and have made further information available all to those who need it. Our Family Information team are working with local providers and we are confident that we have sufficient provision in the local area for these children."
A spokesperson for L&Q has sent this statement: '' As a long-term and dedicated community partner, Acton Gardens has been in open dialogue with Oak Tree Nursery and Acton Community Forum (the head lessee of the temporary community centre) since November 2016, including offers of assistance with finding alternative premises and an invitation to tender to be the future occupier of the new nursery. We have also met with parents, nursery staff, the local MP Rupa Huq, and been in dialogue with Ealing Council to explore solutions.
''Acton Gardens and the council have now been able to confirm an extension to Oak Tree Nursery's lease until the end of January 2019 to help ensure continuity of service and while the nursery make alternative arrangements.
''Ealing Council have confirmed there are nursery spaces within the borough and they are willing to support parents to find alternative childcare spaces.''
November 7th ( updated 9th )2018