Residents want to shape planning issues in the area
Residents in Acton are hoping to set up a new neighbourhood forum to help shape the future of the area.
An application has been sent to Ealing Council for the formation of The Acton Main Line Neighbourhood Forum by locals who want more local say in the increasing number of developments around the future Crossrail station.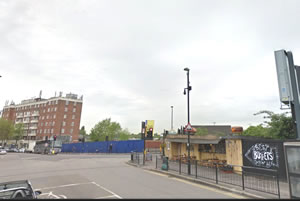 The Localism Act of 2011 handed residents and businesses the power to work with councils and developers on a neighbourhood plan for their own area.
Jan Gayle-Farlow, the forum's acting chair, said: 'My neighbours and I realised that each new development proposal is being treated as though it's the only one in the area. We need to think more holistically about planning in Acton.'
Dee Kelly, a committee member, said, 'I know we need more housing, but where are all the children going to go to school? We'd like more input into what should be community space. A neighbourhood plan would benefit everyone.' Another committee member, Chris Hurley, said: 'With all the new housing, I worry about the low amount of social housing being allocated. I'd like a neighbourhood plan that considers everyone's needs.'
The public consultation on the forum should last six weeks, after which it's hoped that the council will 'designate' (i.e. formally recognise) the forum, which would then move ahead and come up with a neighbourhood plan. This would be voted on by those within the forum area in a referendum.
In the meantime, residents associations will continue to keep an eye on planning issues. Chris Petrie, chair of the Friary Green Residents' Association, has called for an enquiry into public health around the Horn Lane industrial site. He said, 'We can't just stand by and see the effect the increased pollution has on our residents, especially young children. Our members monitor pollution levels and we would fully support a neighbourhood plan that prioritises the health of residents.'
The Acton Main Line Neighbourhood Forum application will be considered by the council next week, and residents hope that it will be up for public consultation almost immediately. They have a web site and a Twitter account (@ActonMLNF) and are delivering a leaflet outlining their ideas to every household inside their proposed boundary. They hope for at least 1,000 supporters.
You can register your interest in the Acton Main Line Neighbourhood Forum online.
1st September 2015