33 year old man has been charged
A 33 year old man has been arrested and charged with murder after a man was found dead in a South Acton flat. Abdul Wasiu Mohammed, 33 of Maugham Way, Acton was charged today (Thursday 29th November.
Police were called at around 10.25 pm on Monday 26th November, to reports of a man found collapsed and injured inside his flat in Grahame Tower, Hanbury Road.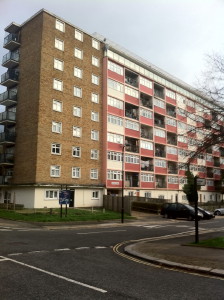 Emergency services pronounced 56 year-old Ali Abubakar dead at the scene. He had suffered head injuries.

Abdul Wasiu Mohammed will appear in custody at Feltham Magistrates' Court on Thursday, 29 November.

Officers await formal identification, but are satisfied that the deceased is the man named above.

Detectives from the Homicide and Serious Crime Command are investigating the incident.
It's the second murder in the borough in the last week.
Detective Superintendent Nev Nolan is seeking to reassure residents saying, "Following the separate murders of Paula Castle in Greenford on 19 November and a man in Acton last night, we would like to reassure our communities that we are working closely with specialist homicide teams. This has led to the arrest of three individuals, two of whom have been charged with the murder of Paula Castle. Another man is currently in custody in connection with the Acton incident.
"Officers are not seeking any further individuals in connection with both offences which are not linked in any way. As a means of reassurance to the public within the vicinity of Hanbury Road, officers from the south Acton Safer Neighbourhoods team have increased foot and vehicle patrols and will be engaging with residents to answer any concerns and provide up to date information.
"If you would like to speak to your local Safer Neighbourhoods team please call 020 8649 3574. To contact police anonymously call Crimestoppers on 0800 555 111. In an emergency always call 999."
29th November 2012