Teenager didn't show up for last day of school on Friday
Police say missing Ellen Wilkinson pupil Thandeka Munemo has been found.
The teenager was last seen at home in Perivale on Friday morning, 22 July before she was due to go to school. She never attended school that day.
Yesterday Police issued a media appeal for help tracing the thirteen year old and say she has now been found.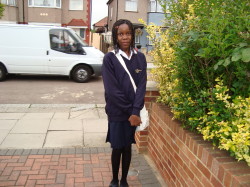 .

24th July 2011