Acton man seeks volunteers for new project
An Acton resident is appealing to the local community to get involved in a back-to-nature project which supports people with mental health issues.
MindFood CIC is a new social enterprise which aims to help sufferers achieve their potential through growing and selling food.
It's based in Amersham on a 14 acre farm in an area of outstanding natural beauty and offers people from West London a therapeutic environment where they can learn how to sow, plant and grow a variety of fruit and veg.
People can also get involved in learning cooking, marketing and sales skills.
Organiser, Ciaran Biggins, was partly inspired by volunteering whilst with Oak Tree Church in Acton where he was involved in their Market stall that used to offer free tea & coffee and a friendly ear to passers by on Saturdays at Acton Market.
He says: 'Every Saturday I was really moved by the amount of people that we would talk to that had mental health issues and who seemed so frustrated and boxed in by not having anything productive to do or often nobody in their life to encourage them that they were of worth.'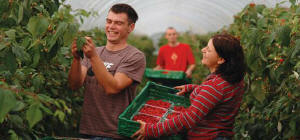 With the World Health Organization predicting that depression will be the second greatest cause of ill health globally by 2020 and the well-known stat that one in four will directly experience mental health problem, Ciaran believes it was time to look at alternative solutions to mental health care.
Ciaran continues: ''I started to look at the relationship between nature and mental health and it made me question whether it's conceivable that a therapeutic intervention that can substantially reduce the human and other costs of mental distress is available on our doorsteps? Could people with experience of mental distress be given the opportunity to engage with therapeutic horticulture instead of, or in addition to, drugs and psychological therapy?
MindFood now exists because he believe the answer to these questions is 'yes'.
To deliver the service in the first year Mindfood are urgently looking for volunteers from the local community who have some horticultural or agricultural experience and who also want to give something back by sharing their skills or simply their empathy and smiles with the vulnerable people that we work with.
It's an excellent opportunity to practice and learn horticulture in a unique environment. MindFood can offer transportation out to Amersham from West London for free and you'll obviously get to eat some of the good mood food that you grow!
The key times we need people to volunteer are when we are open on Mondays, Thursdays and Fridays during the day but we also need people who are able to help out at weekends to.
If you think you might be interested in hearing more about getting involved by volunteering or are interested in buying some of their good mood food please get in contact with Ciaran by emailing ciaranbiggins@mindfood.org.uk or visit www.mindfood.org.uk for more details.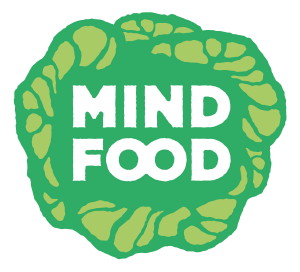 11th April 2013