Leader of Ealing Council announces that two new supermarkets coming to Acton
Marks & Spencer and Lidl will be taking up space in the Oaks Shopping Centre Redevelopment on Acton High Street.
The M&S store will be selling under the Simply Food brand. The agents for the scheme say there is 'strong interest' in the remaining units from a variety of retailers.
An M&S spokesperson said:
"We're looking forward to bringing a new Marks & Spencer Foodhall to the Oaks Shopping Centre Redevelopment in Acton. We will update the community as plans for the store progress."
The £135 million development of the Oaks is under way with demolition now complete and the ground works and sub structure work is currently being progressed by main contractor O'Shea with a scheduled completion date of Summer 2019. The development will include 178 new apartments developed above a new retail centre and car park.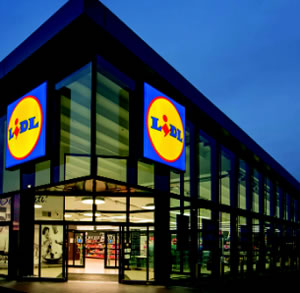 Piers Slater of the agents Reef commented: "it is testimony to the quality of the development and Acton catchment that we have been able to secure a quality line up with the food mix being on trend catering to all demographics and complementing each other to provide a great anchor for the Oaks. We have interest in 4 of the 9 remaining units and will be making further announcements in the near future which again demonstrates the strength of the location."

Councillor Julian Bell, said: "The Oaks development is vital to the transformation of Acton, bringing considerable jobs and investment to the town centre. I welcome this announcement
and believe that the addition of these three new retailers, including Lidl and M&S Simply Food, is good news for local shoppers."
There had been earlier speculation that Lidl the German discount retailer would be moving in after they made an application for a trading licence at the address. The addition of Marks and Spencer might provide some consolation to those who were disappointed when Waitrose decided not to take space in the development.
Planning permission was granted for the Oaks redevelopment over three years ago and one of the major features to try and 'sell' the new scheme to many opponents was the prospect of Waitrose opening in the centre.
The first Lidl opened in Germany in 1973 and there are now 9,000 stores in over 26 European countries. In 1994 the first branch opened in the UK - there are now over 600 stores here. Trading hours for their new Acton store are listed on the licence application from 7am - 11pm Monday to Sunday and the store wants to sell alcohol at the same times too.
March 14, 2017