Driver filmed losing control during demo on Victoria Road
A Lamborghini Huracan Performante was written off after it was driven into a tree then a wall in North Acton this Sunday (24 March).
The car, which costs £250,000, had just taken part in a demonstration for motor enthusiasts on Victoria Road.
The driver appears to have lost control as he pressed the accelerator and the car rode the kerb and then hit a tree before being brought to a stop by a wall. The driver was not hurt in the collision and the road was clear when the crash occurred.
There were a number of supercars at the event and a crowd of spectators had gathered. The cars had been revving their engines and the drivers were demonstrating their acceleration to the onlookers as they were preparing to leave the event.
The car is capable of a top speed of 201mph and can go from 0 to 100 kmph in 2.9 seconds.
Event organisers HR Owen said, 'We are concerned to hear about the accident which happened to the car on its way home after it had left the event.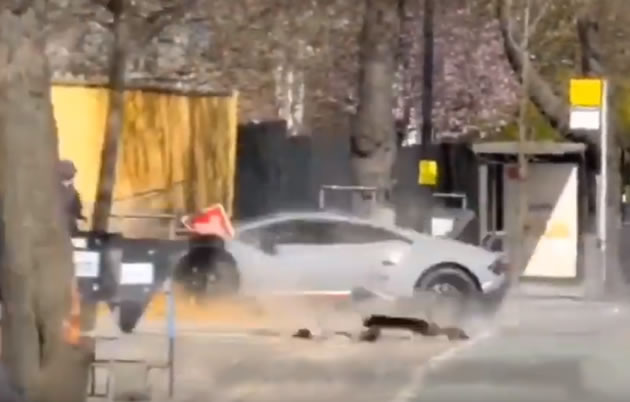 Picture: Youtube
'HR Owen takes safety extremely seriously and puts in place every possible precaution, with the event itself on Sunday being fully risk assessed and coordinated with the police.'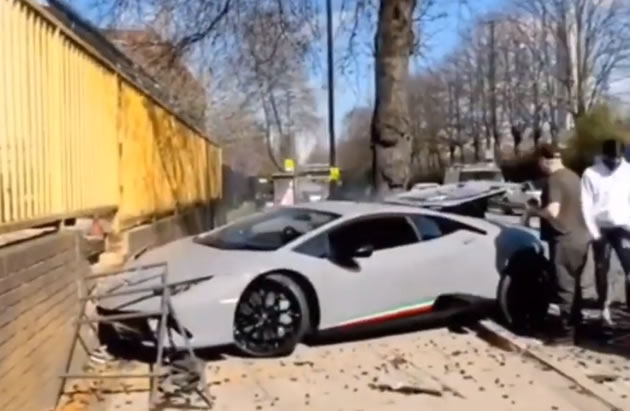 The car hit the wall at speed. Picture: YouTube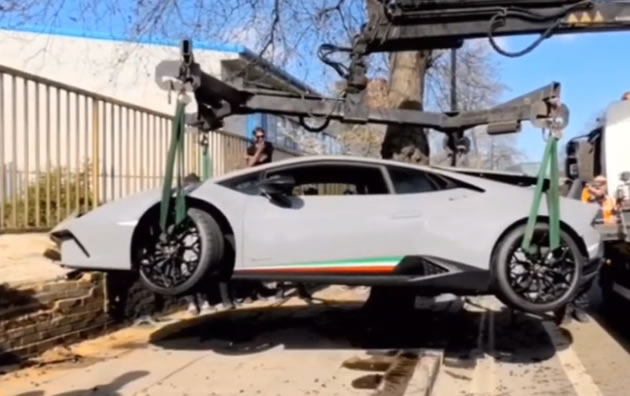 The Lamborghini being lifted away. Picture: YouTube
March 26, 2019