A takeaway meal service available once a week thanks to community donations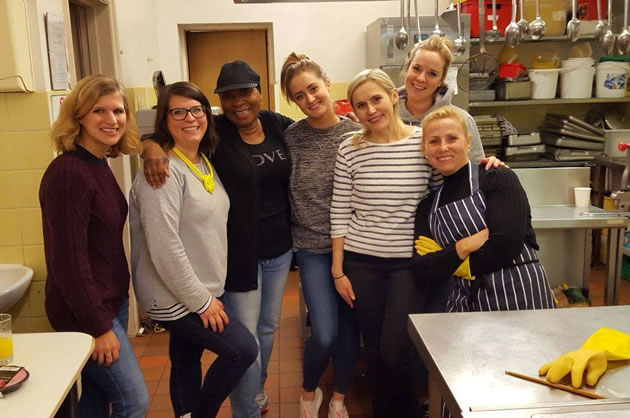 Volunteers and staff at Acton Homeless Concern
A new takeaway lunch service is being offered by Acton Homeless Concern to anyone facing hardship due to the Coronavirus lockdown.
The charity is going beyond its normal remit of feeding and providing services to homeless people to include any families or individuals suffering hardship because of the economic crisis.
The new weekly service is on Tuesdays from 1130-3pm. Takeaway meals can be collected from Emmaus House at 1 Berrymead Gardens off Acton High Street. The meals offered are on a turn-up-and-go basis and can be heated up later if they can't be eaten straight away.
The weekly trial will continue long enough to assess if there is a need to make this a regular fixture while the lockdown is in place. It's all possible because plentiful food donations are still coming in from generous individuals and organisations across West London.
This is in addition to serving around 150 meals Monday to Friday for their regular clients. At weekends clients use Ealing Soup Kitchen.
Acton Homeless Concern is a drop-in day centre providing much needed advice and support.
It's been helping the community for nearly thirty years and as a voluntary organisation is wholly dependent on people donating time or money.
Further information about the charity can be found at www.actonhomelessconcern.org and their Facebook page.

April 21, 2020