Thames Water apologises for over-running sewer works
Thames Water say work on a collapsed sewer which has closed part of Acton High Street will take longer to fix than expected after 'significant' problems were found.
The High Street is shut between Acton Police Station (Steyne Rd) and Gunnersbury Lane with diversions via other local routes signposted. Two-way temporary traffic lights will also be set up on junction of Gunnersbury Lane and the High Street.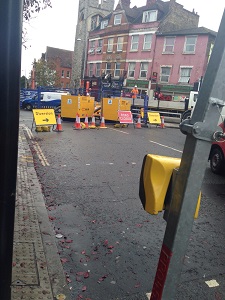 80 tonnes of rubble and concrete have been used to fill in a void under the road which formed as a result of the collapsed sewer.
The work started on Sunday 25th October and had been scheduled to take 7 days but it's now running into its second week and is likely to be extended into a third week.
A spokesperson for Thames Water has apologised for the problems caused:
"We're really sorry for the disruption our emergency sewer repair work is causing. The pipe and the ground around it is in a significantly worse state then we were originally able to see so the job is taking longer than expected. Work will continue throughout next week and we'll be working extended hours seven days a week until the job is done and it's safe to reopen the road."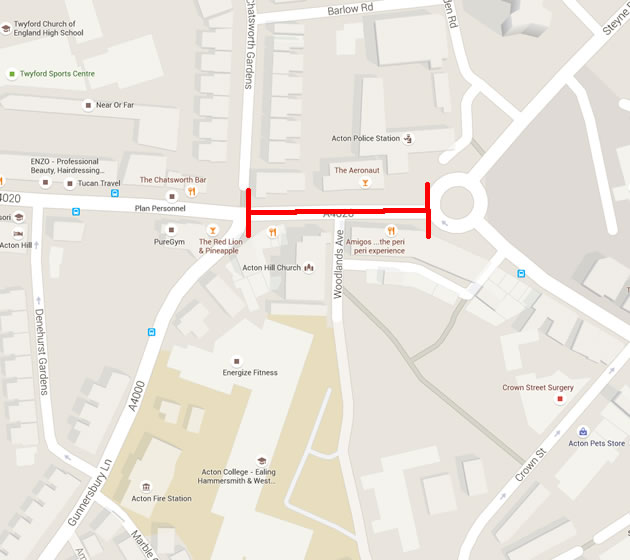 5th November 2015