Prince Harry helps plant cherry tree at St Vincent's school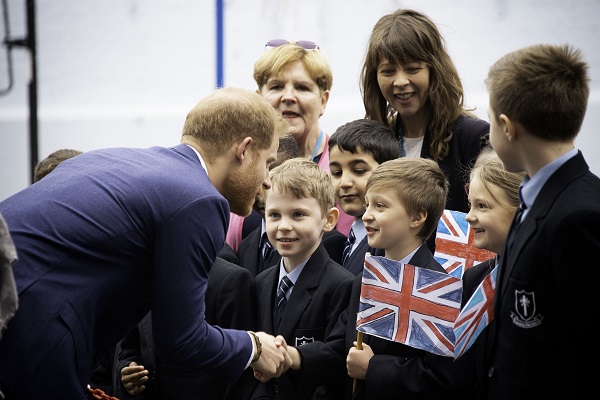 Children at an Acton primary school were delighted to welcome a royal visitor who helped plant a cherry tree in their grounds.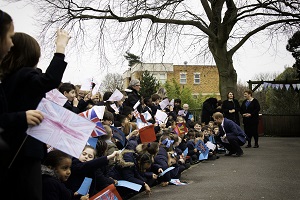 HRH Prince Harry, The Duke of Sussex, and children from St Vincent's Catholic Primary School were planting in support of The Queen's Commonwealth Canopy (QCC).
Launched in 2015, the QCC is a conservation initiative to create a global network of indigenous forests which will benefit communities and wildlife, now, and into the future.

More than 8.4 million hectares of forests in 43 countries have been dedicated to the QCC including Wentwood, a 1,000-hectare ancient woodland near Newport that the Trust owns with Natural Resources Wales.
As part of the initiative The QCC and the Woodland Trust, launched two free plant-a-tree campaigns to highlight the importance of trees and woods and the impact they have on the environment.
Children from St Vincent's have planted 60 trees in support of the project which will form the basis of St Vincent's new forest school.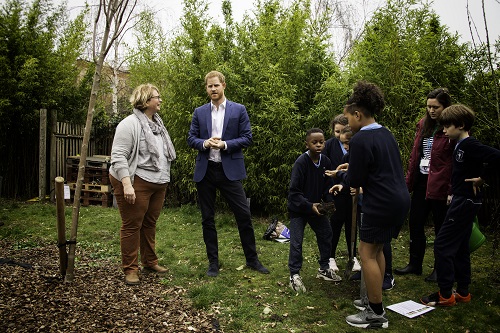 Prince Harry met Woodland Trust staff and the school's eco ambassadors then joined Year 5 children with their planting before planting a wild cherry tree marking the achievements of the QCC and the Woodland Trust.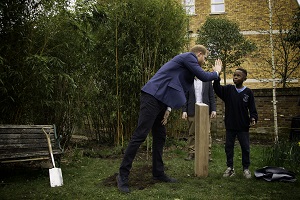 Woodland Trust Chief Executive, Becky Speight, said: ''We are extremely proud to be associated with this wonderful initiative and thrilled His Royal Highness could join us to plant a tree to commemorate our support of The Queen's Commonwealth Canopy. We are thrilled that so many schools like St Vincent's are planting, whilst teaching and educating children about the benefits trees bring.
''We need more trees. They are a cornerstone of our landscape and countryside, forming an essential and cherished part of our cultural identity. They do so much for us. They are crucial in improving soil health and water quality, reducing carbon, trapping pollutants, slowing the flow of flood water, sheltering livestock, providing a home for wildlife or a space for us to breathe.
''It is incredible to see the youngsters so excited and inspired to learn about the importance of trees to their environment through positive outdoor experiences like this. We hope they will enjoy seeing them flourish in support of this legacy project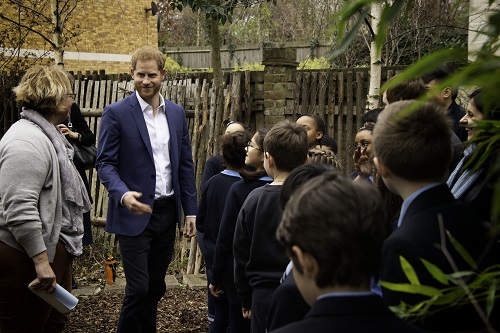 March 26, 2019