Potential clients 'pose no threat to the community' she says
Participate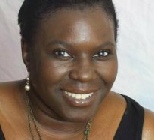 Angela Edmondson CEO

The manager of a charity applying to turn two houses into a hostel in Friars Lane is urging concerned residents to contact her to find out more about the plans.
Angela Edmondson, Chief Executive Officer of Lambeth-based developers DiversityInCare Limited, wishes to change the use of two private semi-detached houses at Nos. 53 and 55 Friars Place Lane into an institutional hostel for women and children - but there has been massive opposition.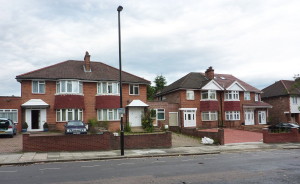 Residents fear that the temporary accommodation could house ex-offenders, people with mental health problems, sex workers and drug abusers.
Over 1,000 objections in both letters and petitions have been sent to the Council and it's estimated that more than 120 people turned out to a site visit by Ealing planning committee on Saturday (3rd September).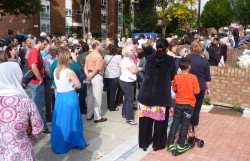 Campaigners say the proposed development would be in breach of the Restrictive Covenants on the "Goldsmiths' Acton Estate" which limit the use of each dwellinghouse to that of a private residence only.

The covenants imposed prohibit anything which may be or grow to be an "annoyance" to other residents on the Estate.
The application ((ref. P/2011/1656) was due to be heard on Wednesday 7th September - but this has now been withdrawn pending further information from Ms Edmondson.
Ms Edmondson is seeking to reassure local residents and has written to Acton W3.com:
'' The properties in question are to be used as a supported housing unit for single women, pregnant women and women with children.
''These clients pose no threat to the community and the service will be managed 24hrs, 365 days of the year. The staff are very experienced in the supervision of specialist hostels and will ensure that there is no disruption to the day to day lives of the local residents.
'' As a registered charity, this residential provision will run for 3yrs.
'' The aim is to provide a much needed service for vulnerable women in the area and work in partnership with existing services already operating in the area.
''I have left my details with the local church on Friars Place Lane and Acton Primary school requesting the opportunity to come and speak to residents about the intended service and how it will be managed. To date no-one has contacted me to set up a meeting.
''I would be very happy to answer any questions or concerns the residents may have.''

Meanwhile residents have set up another meeting tonight ( Tuesday 6th September) at St. Dunstans Church at 7-7.30pm.


6th September 2011