Locals say plans for new development would breach their rights
Residents from the Goldsmiths' Estate are fighting what they describe as a totally 'unsuitable and unwelcome development' - which they claim would be in breach of Restrictive Covenants.
Lambeth-based developers DiversityInCare Limited, wish to change the use of two private semi-detached dwellinghouses at Nos. 53 and 55 Friars Place Lane into an institutional hostel for women and children.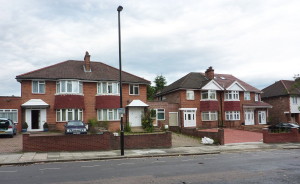 The temporary accommodation could house ex-offenders, people with mental health problems, sex workers and drug abusers.
It's estimated around 120 residents turned out to make their views known during a site visit by Ealing's planning committee today (Saturday 3rd September).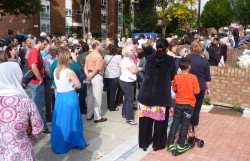 Planning Councillors inspected the two subject properties and also went inside the immediately adjoining semi-detached dwellinghouse at No.51 Friars Place Lane.
Campaigners say the proposed development would be in breach of the Restrictive Covenants on the "Goldsmiths' Acton Estate" which limit the use of each dwellinghouse to that of a private residence only.

The covenants imposed prohibit anything which may be or grow to be an "annoyance" to other residents on the Estate.
"The Goldsmiths' Company, the original vendors of hundreds of properties on the Estate, have indicated to members of the local residents association that they are also opposed to the threatened breach of covenant.
Over 1,000 objections in letters and petitions have been sent to the Council.
The planning application (ref. P/2011/1656) is being recommended for full planning permission and will go before next Wednesday night's Committee Meeting (7th September).




1st September 2011