Police release e-fit of man who's preyed on vulnerable locals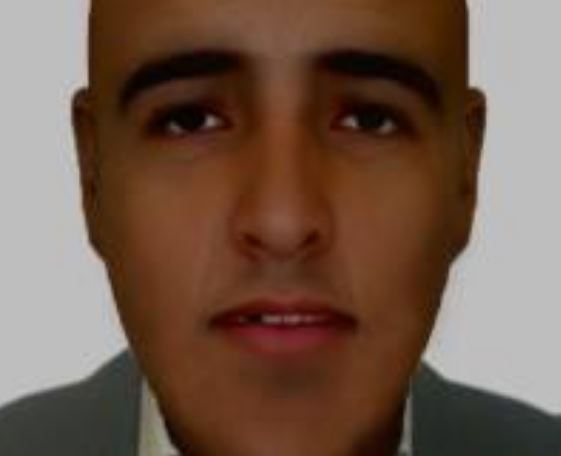 An Acton man lost over £100,000 to a 'professional' conman who police believe is linked to other frauds.
The a 49-year-old had wanted to secure a mortgage but had a bad credit history. He was approached by a man pretending to be a business advisor with connections in the banking industry who could help him.
Over the Easter weekend, the suspect convinced him that he needed to move money around to demonstrate his financial viability.
He handed over £100,000 in cash over several days, believing that he would be introduced to banking executives. In return the suspect deposited fake cheques into the victim's account, which were subsequently cancelled. He then disappeared.
The victim, whose wife is suffering from a serious illness, was left having to sell his house as a result of his financial loss.
The victim described being completely taken in by the suspect, who said that everyone called him Sam, but that his real name was 'Salath'. Sam said he was Turkish, and always wore a nice suit.
Detectives from the Met's West Area Command Unit investigating a series of frauds have released an e-fit of the man.
They say he has operated under the names of 'Sam','Hussein' or 'Huseyin' and has preyed on vulnerable people who have been taken in by his charm, professional demeanour and smart clothing and have subsequently been defrauded out of hundreds of thousands of pounds.
In another incident, a 51-year-old man from Brentford was defrauded out of £60,000.
He described encountering a man several times through his work as an Uber driver. They started talking and the suspect began claiming that he was a businessman with connections to clothing factories in Turkey. This time he referred to himself as 'Hussein' or 'Huseyin'.
He offered to set the victim up with his connections so that he could open his own clothing stalls in Spitalfields and Portobello Road market.
The victim was told that he would need to borrow money to get the merchandise set up. The victim fell completely for the suspect's apparent charm; he was so manipulated he handed over all of his banking details to the suspect and allowed him to make loan applications on his behalf over several months.
When he queried when shipments and deliveries would be made, the suspect always deflected the question but the victim was so taken in he did not suspect something was wrong. He eventually handed over the money in cash; the suspect stopped replying and was untraceable.
Owing to the description of the suspect, and the way he operates, police are treating the incidents as linked and are not discounting that there may be many more victims who have not yet contacted police.
The suspect is described as aged between 35 and 45, over 6ft tall, and of stocky or muscular build, with a bald or shaved head, and quite frequently wears sunglasses on his head. He speaks Turkish, and always wears a smart suit with a white shirt, but never a tie.
A 51-year-old man and a 35-year-old man have been arrested as part of the investigation on suspicion of fraud.
They have both been released under investigation.
Detective Constable Nicholas Strachan, of the West Area Command Unit, said: "I would urge anyone who may be a victim of this man, but who may feel too embarrassed or ashamed to contact police, to speak to us immediately. He must be apprehended.
"He has never given a full name nor his address to the victims, but we suspect he must reside in London. He travels by taxi consistently and was often picked up and dropped off at west London hotels.
"He is a manipulative man who exploits people; in these incidents the victims described how he played on sharing the Muslim faith and being of an immigrant background to lure the victims into believing that he was helping them to better themselves.
"People should be very wary of being approached by someone offering help in exchange for their personal details. I am also sure that the e-fit we have issued, and the descriptions of the suspect's manner and habits, will alert potential victims who may already have been approached by someone matching the suspect's description. If you have, I ask you to get in contact immediately."
Anyone who has information that may assist police is asked to call 101 to speak to the West Area Command Unit, quoting reference 2513562/18.
17th December 2018