Inspirational Edward Eagle says 'nothing's impossible'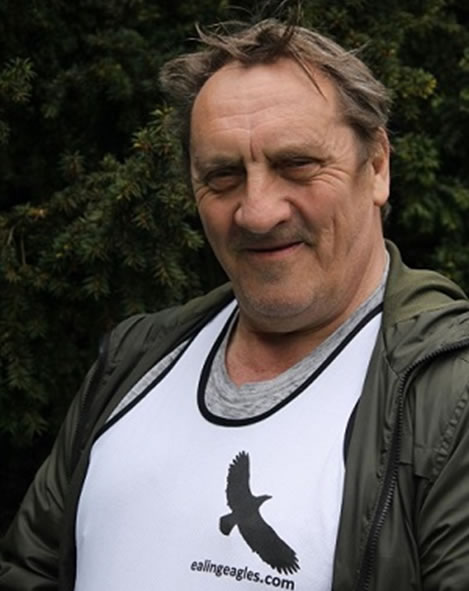 Edward Eagle
A man from Acton who has undergone two open heart surgeries, been hospitalised for a number of heart attacks and other cardiac events, will be lining up with the rest of the runners on Sunday 29 September to take part in the 2019 Ealing Half Marathon (EHM).
Three years ago, Edward Eagle, 60, cheered on the athletes taking part and felt it was something that he too would like to do.
He said, "Watching the event in 2016 and seeing the runners at the back giving it their all really inspired me, I have to admit to feeling a tiny bit jealous of them taking part in this wonderful community event. Their efforts in the race turned to huge celebration at the end, and really showed that they had done something worthwhile. I thought if they can do it, so can I!'
The following year he signed up to join local (and suitably named) running club Ealing Eagles, did the Beginners 0 to 5K programme, completed his first ever continuous 5K and, soon after, his first 10K. He was doing things he had never thought possible. The support of the club meant that he never ran alone and was feeling fitter and healthier than he had in a long time.
Last year he volunteered at EHM on one of the water stations, and seeing all the runners go by just strengthened his resolve to run Ealing Half Marathon himself.
Any hiccups along the way Edward just takes in his stride, such an enforced break from training following his latest heart procedure in April. He is looking forward to resuming his running in May, cheerfully stating that his body will remember what to do.
Edward was invited back to the children's hospital where, aged seven, he underwent his first open heart surgery. As a guest of honour, he celebrated 50 years since his life-saving operation and spent some time talking to young patients in a similar position to the one he found himself in all those years ago.
"You've got to put a positive spin on things. I am alive! If my experience can give just one person the belief that heart surgery is survivable and a full life can be lived afterwards, then I will be happy. I would have laughed out loud at anyone suggesting I run a half marathon, but nothing's impossible if you put your mind to it.
"It may take me a long time, but my Ealing Eagles friends will be waiting for me at the end and cheering me over that finish line. It's an incredible community event, made even better by being a closed road race. The camaraderie amongst the runners is superb and the support from the spectators and volunteers is amazing. I can't wait to be a part of it all!'
As for expected finish time, any time is a guaranteed PB for Edward. The victory for him is arriving at the start line. As he says, the longer you're on the course the more time you have to enjoy the event – and no doubt he's going to relish every minute.

June 4, 2019