Owners concerned after finding pieces of raw chicken
Dog owners are being urged to be vigilant in Acton Park after raw chicken - which may have been contaminated - was found scattered amongst the trees.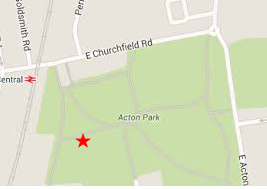 Tanya Santos says she was walking her dogs in the park last month when she noticed Henry, her Boston Terrier, with something in his mouth.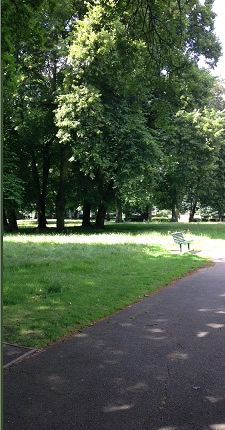 Wooded area behind bench where around 10 pieces of chicken were found
She says: ''Henry didn't swallow the raw chicken, as soon as I saw him I tried to get it out, he chewed on it for a bit but the skin was still on it - which is what I think probably saved him from swallowing it. He regurgitated a few seconds after I took the chicken away so whatever was in his mouth must have made him do that.''
Tanya says her husband had been told by another dog walker that people were deliberately poisoning dogs but says they didn't believe it at the time. Last month's incident has caused her to rethink and she says she is now being extra attentive.
'' I am not at a paranoid type of person, I am actually a bit too relaxed at times but this has really put me on alert, my dogs are my babies and I treat them like I treat my family and I couldn't imagine anyone trying to hurt them - it's horrible.''
We have alerted the local police who told us the information was 'concerning' and said they will investigate any reports.
They advise anyone with any further information to contact the East Acton police team.
6th July 2016