Calls for Ealing Council to install statue or plaque at Harlech Tower
There is growing momentum for a statue tribute to the Acton 'home' of Del Boy and Rodney of Only Fools and Horses which is due to be demolished.
Harlech Tower, part of the South Acton Estate, was used to portray the outside of the fictional Nelson Mandela House where Derek 'Del Boy' Trotter and his family lived, although it was actually set 13 miles away in Peckham, south east London.
It's due to be bulldozed as part of the £650 million regeneration of the area now known as Acton Gardens.
In January, Sir David Jason who played Del Boy said the tower building should be "listed" and that it is a "shame" to see it knocked down.
Comedy TV channel Gold launched a campaign calling for Ealing Council to allow the installation of either a statue of Sir David Jason's character Del Boy or a plaque to commemorate Nelson Mandela House. Over 2,200 people have already signed the Petition.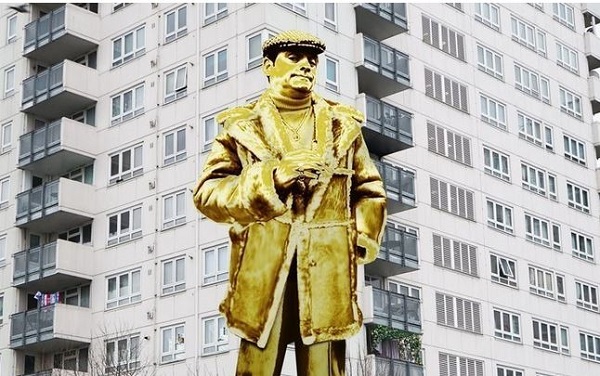 Councillor Gary Malcolm, who has lived in Acton for many years, said: "As a fan of Only Fools and Horses, I recall when I used to deliver leaflets about local issues to the residents of Harlech Tower. The show was such a success, it seems a great idea to commemorate the location with a statue. I have made some initial enquiries with Ealing Council and from what I heard the Council appear to like the idea."
Only Fools And Horses star John Challis, who played Boycie in the series, has also shared his support.
Ealing Councillor Peter Mason, cabinet member for Housing, planning and transformation said:

"Only Fools and Horses is a national treasure so if people want it that would be Cushty. Obviously the people backing this idea need to go through the correct channels and think about how it could be funded. As part of the regeneration of the estate, any proposal for community artwork needs to be approved by the community board, so it will be up to residents to decide if they want something that commemorates the show."

Only Fools and Horses was voted the best loved sitcom of all time in 2017
26 March 2019