Property in Cumberland Park sells for £2.7 million
A detached house in Poets' Corner has been sold for a record breaking £2.7 million pounds.
The seven bed property in Cumberland Park has been modernised and completely remodelled by its former architect owner.
The ground floor has an 28-foot kitchen and dining area with double-doors overlooking the garden, and two further reception rooms.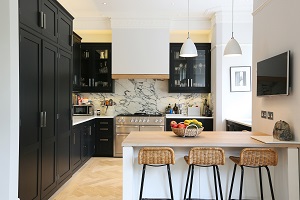 Outside is off-road parking for several cars at the front, and a west-facing landscaped with a small plantation of silver birch.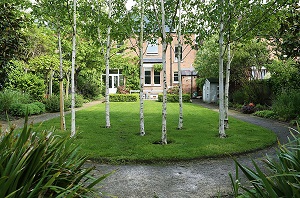 With two more floors and seven rooms along with a basement with potential for conversion - should even more space be needed - this Edwardian refurbished house was naturally a delight for estate agents Aston Rowe to sell.
Lauren Stevenson, Assistant Sales Manager said: "We knew we had a special house when we first saw it, and equally achieving a high figure was what was required of us.''
The agents say the record-breaking price set by this property reflects the top quality specification of this house. They say buyers searching for more space are moving from Hammersmith, Fulham and Holland Park, the Crossrail effect is also playing a key part in sales and prices.
Aston Rowe's Director, Luke Simpson, also believes Acton is viewed as a desirable area:
''There's a great sense of community and sense of it being 'on the up' which you can clearly see around Churchfield Road with its constant bubble of new cafés, boutique shops and great little independent businesses opening regularly.''
The news for record breaking prices being achieved in W3 comes after a turbulent 2014 for the property market which saw prices increase in excess of 20% year on year and then fall 5% in the final quarter.
The Land Registry reports that during the third quarter of 2014 residential property sales in the W3 post code area averaged £639.986.
The figure for London is up 21% on the previous year, compared to just 3.2% rises as a national average.
"Keeping all this in mind," says Lauren Stevenson, "we fully expect Acton to continue to offer buyers a solid place to invest over the coming years."
30th January 2015