We wish Imdy Rahman lots of luck
A first time filmmaker whose family run Acton's Anokha restaurant - is hoping to win a top award at the Cannes festival.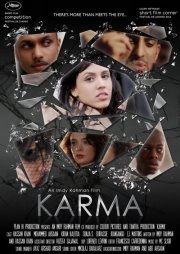 Imdy Rahman, of Belgrave Close, made his 12 minute film Karma in just two days. It tells the story of Ajay whose wife Jenni has recently committed suicide and his struggle to establish why she lost her life.
Imdy says his love of showbusiness started at Acton High School when a drama teacher inspired him. Despite achieving a masters in heamatology, he followed his passion for stage and screen and has directed a number of theatre productions, including in the West End.
The 29-year-old made the film himself on a tight budget - working seven days a week in his admin job for a security firm.
He is overjoyed to be heading to Cannes and has been told he is in the top 20 and stands a good chance of winning best short film. He has ready written a feature film and hopes Cannes will be a launchpad to future success.

The Cannes film festival runs May 16-27th.
Fingers crossed for Imdy from W3
May 15th 2012