Arrests made after discovery by police officers in Acton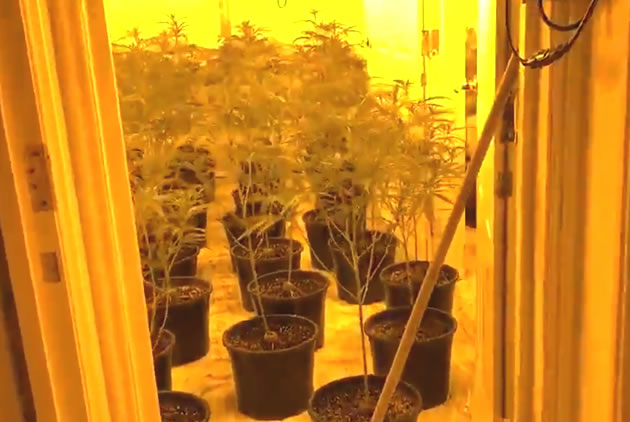 Two people have been arrested after police recently discovered a property on Churchfield Road in Acton which had been converted into a cannabis factory.
When officers from the Acton Central team entered the property they discovered an industrial scale operation with hundreds of plants growing in rooms over four floors including the attic space.
There were a large number of bags packed with cannabis piled up against walls in the building which appears to have been entirely devoted to the cultivation of cannabis.
One of the persons arrested has been charged with the production of cannabis.
Officers recorded what they found and have posted the video on twitter which shows the premises covered with the plants.
There have been a number of successful raids on properties associated with drug production in the Acton area in recent months. In July over 100 cannabis plants were found at a house in Southfield ward and a few weeks ago officers made an arrest for drug offences after a raid on a flat in Beardsley Way.
21st November 2019