Anti pigeon wiring has been welcomed
The long awaited first stage of the big clean-up of Acton Lane
bridge between Bollo Bridge Road and Fletcher Road has
been completed by Network Rail.
Local resident, Mike Abbot sent us the pictures below. He says for pedestrians the most noticeable improvements include painting of the side and underside of the bridge, in blue with a white trim, and the welcome fitting of anti-pigeon wiring.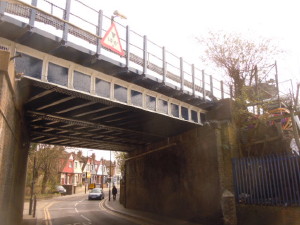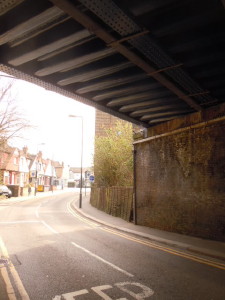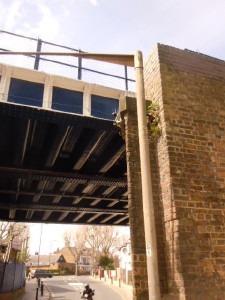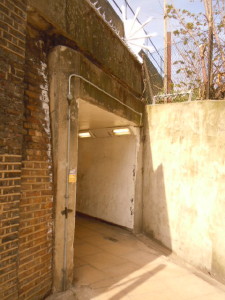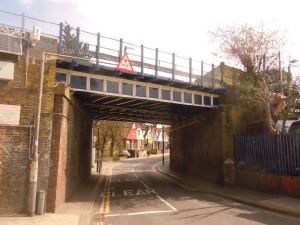 Local Councillors say this work was largely a cosmetic and safety operation and are hoping that later in the year the second stage will get underway ''which should make it a much more welcome gateway to the ward.''
Further improvements being discussed by local councillors involve improving the paving and footway, adding more lighting to the structure, reconfiguring footways and carriageway (such as possible narrowing of footway under the bridge on one side and widening of walkway on the other) - possible demolition / reduction of the wall of the private property at the south of the bridge. - enhanced security features - more bridge warning signs.
These measures will be reviewed, designed and costed in the coming months with a view to potential implementation later in the year.
Residents can call Network Rail's 24 hour helpline on 08457 11 41 41 for more information about the bridge repairs.
7th May 2013