Homes evacuated and controlled explosion performed
Participate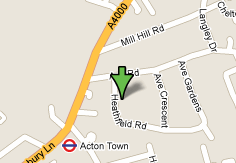 The bomb disposal unit conducted a controlled explosion in Gunnersbury Park after a shell was found in W3 ( Friday 19th November).
A gardener who was working in Heathfield Road called police at 8.48am after discovering a suspicious looking object.
Residents living in the area were evacuated as officers discovered it was a World War II shell.
Local Southfield ward Councillor Gary Malcolm was in the area at the time he says:
'' I got onto the scene at about 9.15am and myself and a friend were due to hire a van and as I was walking to pick up the van there was a lot of police on Mill Hill Road, Avenue Road and those in between. There were a lot of police cars and officers in all of those roads stopping anyone getting in, even residents.
''Initially they would not allow me to get onto the van hire grounds but after a short while the officer allowed us. The police man I spoke to confirmed there was "device" and when I asked what type, he said he wasn't able to tell me. A lot of people were slightly rattled because they were not from Acton and were visiting friends and so didn't know how to get to see their friends via another route. The police were friendly and when they decided it was not going to explode or they had moved the device they were off in a shot. Within about two minutes there were no police.''
The shell was moved to Gunnersbury Park where a controlled explosion took place at 11.17am.
22nd November 2010