Julian Bell rents social housing from A2 Dominion as well as owning a house
Ealing's Council Leader has denied renewed allegations of impropriety over his housing arrangements in Acton.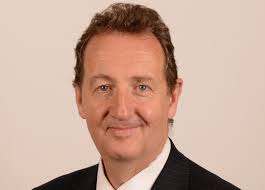 It comes after further questions have been raised over Councillor Julian Bell's current living arrangements.
In 2014 the then Chief Executive of Ealing Council, Martin Smith, was urged to investigate after it was revealed that the Labour leader held the tenancy of an A2 Dominion housing association property in Noel Road as well as owning a private house round the corner in Eastfields Road worth over £1 million.
Cllr Bell said at the time that he was caring for elderly relatives with complex care needs and arrangements were 'appropriate and transparent'. He told Ealing Council that he was in the process of adapting his private property to accommodate his elderly mother-in-law and that he would be relinquishing the social property.
Mr Smith didn't launch an investigation saying 'it would not be appropriate or justified.'
Six years on and questions have been raised as to why Cllr Bell has still not relinquished the social tenancy despite the passing of his mother-in-law in July 2018.
Another member of Cllr Bell's family is now living in the property and in a letter written by a Martin Hughes, A2 Dominion has been accused of 'turning a blind eye' to what he claims is a breach of tenancy.
Mr Hughes queries the relationship of the developer - the biggest in the borough - with the Council Leader and points to current proposed projects such as the tower blocks in West Ealing asking whether they are expecting an easy ride through planning.
He says, ''I sincerely hope that you will now act to recover your property and take action against your tenants for illegal sublet of your property, as should have been done some time ago."
However Councillor Bell denies any irregularity and told us, '' Over a number of years, I have had to make decisions regarding my family's housing situation to enable my wife and I to care for vulnerable relatives. I've kept A2 aware of our family circumstances and the home is not and has never been sublet."
Dawn Wightman, Director of Housing Services, A2Dominion said, "As a housing association, we are committed to ensuring our social rented properties are used appropriately.
"We expect an open and transparent dialogue from our residents if their circumstances change and will take appropriate action if there is proof of a breach of tenancy agreement."
11 March 2020