'Gardening' makeover for part of the high street
If you've walked, cycled or driven down Acton high street in the past week you may have noticed something slightly different. There's been a makeover between the Windmill and the Bingo Hall.
Beechworth House, otherwise known as Jeffries House, has finally got a new face.
For years Acton high street has been blighted by this eyesore with a tatty front that made the area somewhat less than attractive.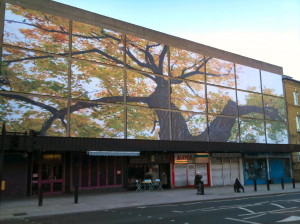 Working with the council's transport and regeneration teams, and taking advantage of a bid for funds from the office of the London mayor, the local Acton councillors got together to go over the proposed ideas for multiple improvements to the high street and the heart of Acton.
Acton Central councillor Dan Crawford said: "One of the key projects we wanted to get sorted was Beechworth House. For years it has been a blight on the high street, but working with the team we narrowed down the ideas to select an oak tree that harks back to the our 'oak town' heritage."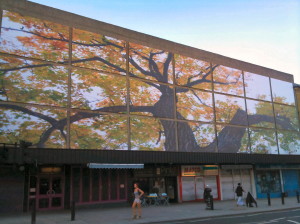 South Acton councillor Mik Sabiers added: "The new panels were installed last week and the whole site is now looking really attractive. So many people have told us how much better the high street now looks, but it doesn't end there, we're working on more to improve Acton."
A whole host of projects are planned over coming weeks, Beechworth House is due to get lighting that will mean the design will be visible at night, and there's more work to be completed along Acton high street as shop fronts and more are refurbished and refreshed.
Cllr Mik Sabiers concluded: "Like the 'hidden' birds in the Beechworth House installation there's more to be revealed over the coming weeks. I'd never thought I'd say it, but rather than an awful eyesore it was Beechworth House might even be considered a bit 'beautiful' and that's all because we're working on improving and speaking up for Acton and its residents."
Mik Sabiers
Do you like the new look? Discuss on the forum.
29th May 2012