Police still looking for third man involved in the assault
Two men have been jailed for a violent, attempted cash-in-transit robbery at Asda in Park Royal which left a security guard hospitalised.
On 31 August 2012, police were called to the store on Western Road.
Harrow Crown Court heard how three men armed with a claw hammer and a pickaxe handle assaulted a security guard and threatened to kill him if his colleague did not allow them access to the cash machines.
Fearing for the life of his colleague, the second guard complied but was also assaulted. The men couldn't access the money and fled the scene empty handed.
The three drove off in a Volkswagen Passat - a car that was later found to have been stolen - but crashed not far away in Wulfstan Street.
They then committed three attempted car jackings in Wulfstan Street, before making off on foot.
Forensic examination of the crashed car gave DNA profiles for two of the men. A bag recovered from the scene of the robbery had evidence linking it to one.
Alex Rogers, 19 of Sutton Way, W10 (pictured below) was found guilty of court of conspiracy to rob on 19 March 2013.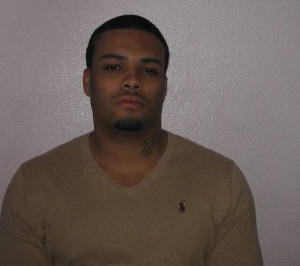 Billy Fitton, 26, of Heathstan Road, W12 (pictured below) was arrested on 4 October 2012 - he pleaded guilty on 7 December 2012.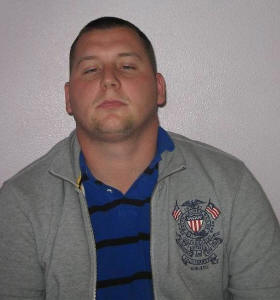 Alex Rogers and Billy Fitton were sentenced to 9 years and 7 years respectively for their parts in the attempted robbery.
The convictions are a result of an investigation by the Metropolitan Police Service's Flying Squad.
DC Ross Moultrie, the officer in charge of the investigation for the Flying Squad, said:
"I am pleased these two violent criminals have been taken off the streets of London. This was a particularly violent robbery where a victim was hospitalised. The robbers stood to steal a large quantity of cash if successful. So far the third man remains unidentified and anyone with information on this individual should contact the Finchley Flying Squad on 020 8358 1751."
25th March 2013