Bid now in with Ealing Council and awaiting decision
Ambitious plans to turn Acton's now vacant library into a community arts centre have gained support from a variety of celebrities including Stephen Fry.
Campaigners have handed in their bid to Ealing Council - they hope to turn the Victorian building into an arts hub which the whole of Acton - and beyond - can benefit from.
It's proposed the building will be renovated and have a cafe and restaurant, along with dance and music studios, rehearsal space and cinema screens.
Directors of the proposed arts centre include Glynne Steele, Julie Saunders and Andrew Steel, who say the project is entirely self-funded, would create local jobs and help with the continued regeneration of W3.
They have been working for over two years to get their proposal ready for submission and have gained cross party support as well as backing from local residents and members of the acting community.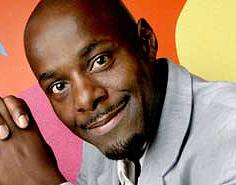 Actor, Paterson Joseph (The Beach) says '' As a child who grew up in and around West London I have no hesitation in supporting this great building regeneration. W3 is in need of a hub such as this - a place that will quickly become a centre of artistic and creative expression of all kinds.''
Singer and Chiswick resident Sophie Ellis-Baxter has sent her ' wholehearted support for this fantastic project'.
And Stephen Fry tweeted to his 7.7million followers '' Actors in Acton - ha, where else? Help them save this Victorian building from developers and make a theatre oldlibraryacton.co.uk takes 30 secs.''
It's expected a decision may be made by Mid November.
23rd October 2014