Get yourself an original at St Vincent's School Fete
Acton based artist Adrian Brady is donating a dedicated piece of art to St Vincent's Roman Catholic School, which will be auctioned at the school's 'Mini Olympics' summer fete – sponsored by Orchards Estate Agents - on Saturday 30 June at the school in Pierrepoint Road.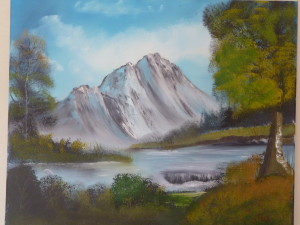 Adrian's work is on display in Cornwall but he is delighted to offer this picture for auction in aid of the school which his daughter has attended for the last 7 years. Prices for his work typically start at approximately £50. Please come along to the fete and bid!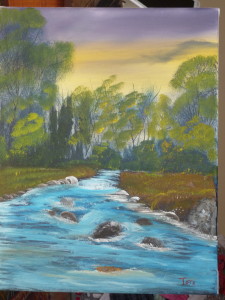 The Auction will take place at approximately 3.30pm during the school fete to be held at St Vincent's School on Saturday 30 June from 12pm – 4pm.
The fete and the auction have been organised by The St Vincent's Parents and Teachers Association (PTA).
The St Vincent's Mini-Olympics fete includes a Bucking Bronco Equestrian event, Gladiator Jousting, Sumo-Wrestling and Beat The Goalie as well as more traditional activities such as Hook A Duck, Lucky Dip, a Children's Tombola, Hoop-La and Face Painting, not to mention a Bottle Stall, Gift Stall and Sporting Goods stalls plus a selection of International Food and a BBQ provided by the school community.
19th June 2012