Saturday 25th and Sunday 26th October
St. Mary's Church of England is hosting an exhibition of art over the weekend, 25 and 26 October.
The exhibition is open to the public Saturday 25 October: 11am - 4pm, Sunday 26 October: 12noon to 1.30pm. Free admission.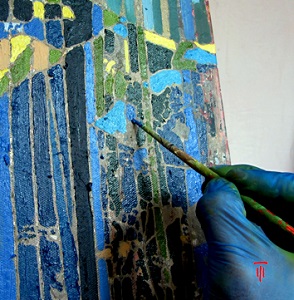 The exhibition features recent works by internationally collected artist Jamie Treadwell from his Lebanon Series and the hidden talent emerging from the congregation and groups meeting at St. Mary's including the Standing Tall group.
October 21st 2014