What's to become of the former Redback now?
The sign says 'Embrace Your Local' and the community of W3 did try, but sadly The Acton Arms - which opened last September has called time for the last time.
Antic Ltd - the company which took over the Antipodean drinking hole, The Redback, was placed into administration on January 14th after getting into difficulties with the taxman.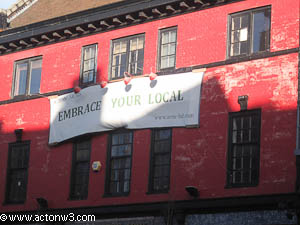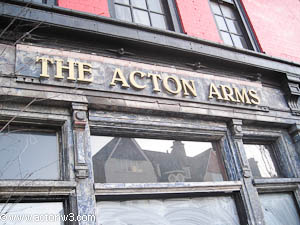 The substantial building on Acton High Street had been undergoing refurbishment, but has now been shut down. The top half still retains the red paint and posters from The Redback, the lower section has been stripped back to reveal a slate grey colouring and the name 'The Acton Arms'.

Despite numerous enquiries we've received no comment from Antic Ltd about the closure, but are awaiting further information from Enterprise Inns who own the building.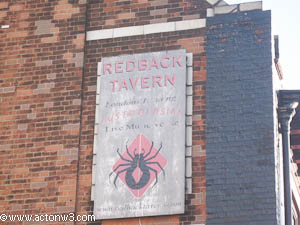 Meanwhile administrators for Antic Ltd,Chantrey Vellacott DFK, have said there is 'significant interest' from parties looking to purchase the business and assets of the company.
What would you like to see here? Have your say on the W3 forum.
13th February 2013