Ark Byron seeking to reassure residents over the application
There's just one week for comments to be submitted to Ealing Council over plans for a school in Acton Park.
The Ark group wants a 420 pupil primary school to be situated on the western side of the park where there is currently a works depot next to the railway line.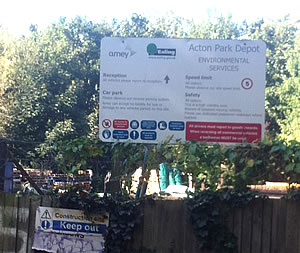 Ark Byron - a two form entry - opened this year in temporary accommodation at sister school Ark Priory on Acton Lane.
The Executive Principal of both schools is Jacqueline Steel, the headteacher of Ark Byron is Fiona Kaplin.
A planning application has been submitted to Ealing Council for redevelopment of the Acton Park Depot, which, if given the green light, will allow the school to move on to the site by next September.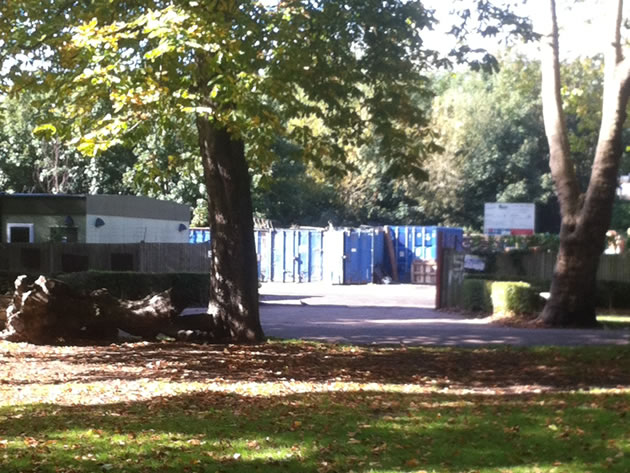 The depot site on which it is planned to build a school
Public consultation is not officially required according to the Localism Act 2011, but 650 letters have been sent out and a variety of community groups contacted.
However, many residents say they have been kept in the dark over the proposals and are worried about a number of factors including parking issues. A technical problem meant that details of the plans were not initially available online.
Ark Deputy Director, Communications, Alex Bingham, said:
'' Thanks for the comments so far – we understand people's concerns and hope we can reassure you. Ark Byron Primary opened this September in response to the urgent need for new school places in Acton. It is a two form entry school with capacity for 420 children when full – currently it has two Reception cohorts only.
''The school is open to local children, non-selective, with admissions based on how close you live to the school. The school has been sharing premises with Ark Priory Academy but now needs a permanent building of its own. A permanent site for the school has been identified as the current park depot in Acton Park. Access for pupils before and after school will be through Acton Park and the expectation is that students and parents walk to and from school. There will be no car parking on site. Access out of hours and for visitors is along the Vale.
''A planning consultation session was held at Ark Priory on 20 May as well as additional session held with Bryant Court residents on 5 June. The planning application was submitted on 9 September and you can send comments until 6 November through the Ealing planning portal.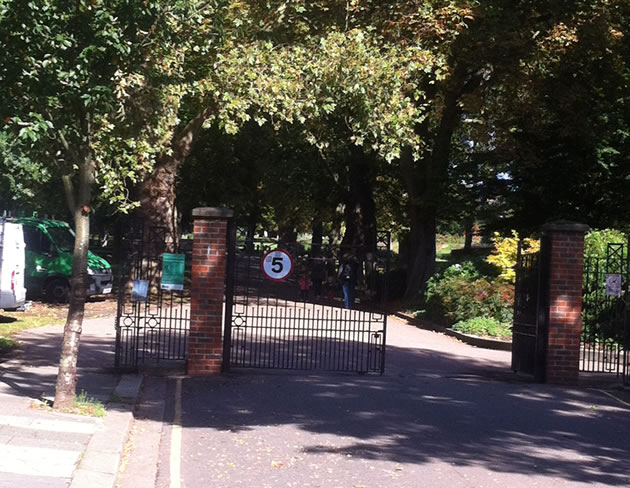 Entrance to Acton Park
29th October 2015