School under financial pressure after £1.8 million deficit uncovered
Major redundancies and other staffing changes are being proposed for Acton High School in a bid to deal with a financial deficit of around £1.8million.
The school on Gunnersbury Lane is subject to an Academy Order after being put into Special Measures. The Schools Commissioner chose Ark as the Academy sponsor and Acton High School is due to join the Ark network in September 2018.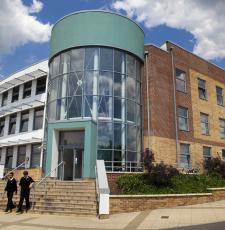 A document issued to staff last month and seen by Acton W3.com outlines the necessity for restructuring arguing that due to falling student numbers and what's described as 'a significant, unplanned financial deficit', staffing numbers have to be cut to bring down costs.
It's proposed that the staffing structure will be ' streamlined' through the natural wastage of 1 Deputy Headteacher post, 1 Assistant Headteacher post, 13 teaching posts and 3 support staff posts. There are also plans to get rid of 1 Assistant Headteacher, 2 teaching posts and 24 support staff posts. The number of permanent Teaching and Learning responsibility (TLR) posts will also be cut by 13 posts( 4 through natural wastage).
In an attempt to reduce the need for compulsory redundancies, staff are being offered alternative options, including voluntary redundancy and early retirement where applicable.
The consultation will be a period of 30 days and will end on 11th July 2018.
The National Education Union (NEU) has been opposed to the planned takeover by the Ark group and went on strike for a number of days last term but called off the action in response to parents of children at the school who were furious by the disruption caused.
We have requested comment from the Union, Ark and Ealing Council.
July 3rd 2018